MyKohlsCharge.com is the website for cardholders of the Kohl's credit card. MyKohlsCharge cardolders can signup for an online account to manage their Kohl's credit card activity, see balances, make payments and much more. 
This post includes details on how you can apply for the MyKohlsCharge card and the steps involved with the MyKohlsCharge online account signup, activation and login process at www.MyKohlsCharge.com.
Our Guide to the MyKohlsCharge.com Online Portal
Applying for MyKohlsCharge Card
You can apply for a Kohl's card by going to www.MyKohlsCharge.com. When on the page click Apply Now and then you will be taken to another page that asks you to enter information about yourself, as well as details about your income.
Once these details have been entered advanced through the application and hit submit. A few minutes later you'll be notified about whether you have been approved for a Kohl's credit card. If approved your Kohl's Charge Card will be sent to you in the mail.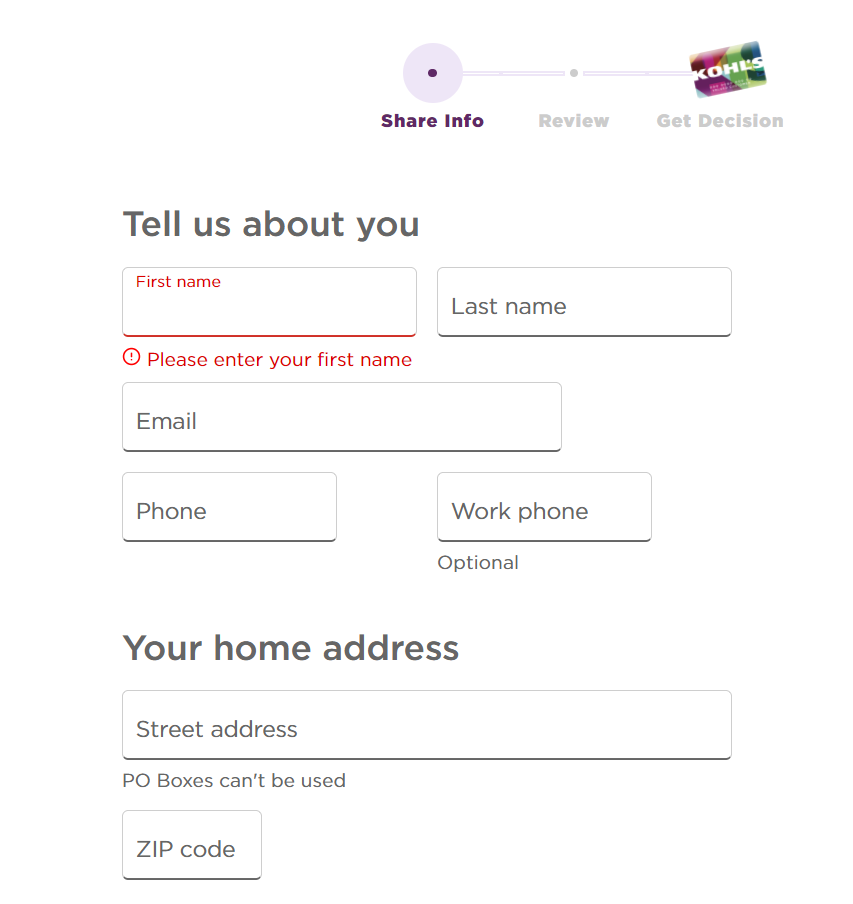 How To Sign Up for a MyKohlsCharge Online Account?
Once you've received your card in the mail, you can create an account to become a new online user. To begin this process, you'll need to have your card handy. 
Go to MyKohlsCharge.com or https://credit.kohls.com/ecs/auth/register and type in your 12-digit card number in the space provided. After you've entered your card number, click "Submit". You'll be taken to another page where you'll be asked to enter more information about yourself before verifying your phone number with a unique code that is sent via text.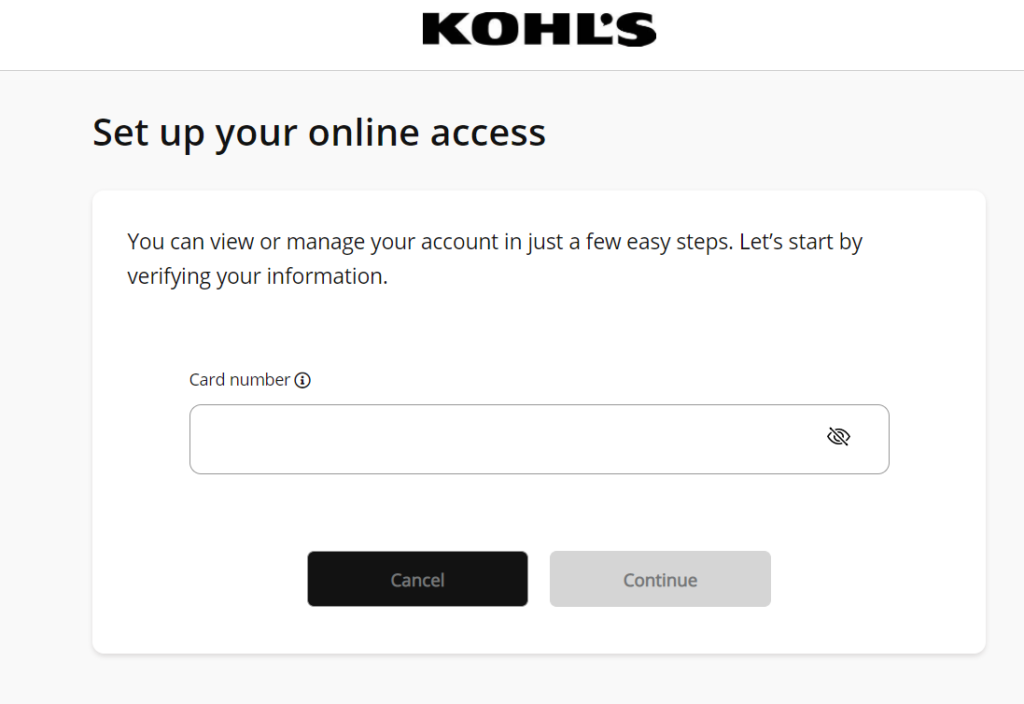 Once you've been verified, you can create a username and password. Enter the CAPTCHA that's below and make sure to accept the terms and conditions to continue to create your account. When this process has been completed, you'll be able to log in to your Kohl's Charge card account at any time by using the username and password details that you chose.
When it comes to logging into MyKohlsCharge.com account you can go to MyKohlsCharge.com or https://credit.kohls.com. You'll see a space on the right-hand side of the screen where you can enter your username and password. This can be done on laptops, PCs, smartphones, and tablets that are connected to the internet.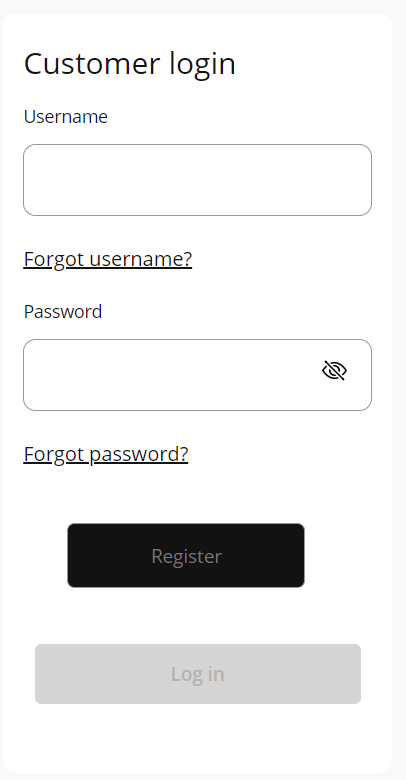 Making a MyKohlsCharge Payment
When it comes to making payments online, you should be aware that debit card and credit cards aren't accepted but you can make a payment with a debit card over the phone or when you're in-store. 
Online Payment
To make payments online via the account that you've created you will need to enter your bank details. 
Payment Over the Phone
You can also call Kohl's Charge on 1 (855) 564-5748. This line is open 24 hours a day and you'll be taken through a series of automated steps to make your payment over the phone. 
Payment By Mail
You can also make payments via mail by sending a cheque to the following address:
Kohl's Payment Center
PO Box 2983,
Milwaukee, WI 53201-2983
Payment In-Store
You can make payments to your Kohl's Charge account in-store by going to a Kohl's store. Be sure to have a check, debit card, or cash to make a payment in-store. You can use this service to make payments during the store's opening hours.
You may find the payments made in-store do not appear on your account history for one day. The transaction will update the following day and the date that the payment was made will remain the same.
Customer Service
To contact a customer service representative from Kohl's, you can call 1-855-564-5748. The customer service lines are open between 7 AM and 10 PM CT, from Monday to Saturday, and from 9 AM to 10 PM CT on Sundays. 
In addition to this, you can log in to your Kohl's charge account and use the "Message Center" feature. This allows you to send emails for representatives from the company to read and respond to. 
Conclusion
That concludes our post on how you can apply for a Kohl's credit card and create a My Kohl's Charge sign-in account that can be used online. Hopefully, the information found above has been useful in helping you to feel more confident about the application and registration process.