Death Run 3D is a fast and intense online computer game and ideal for quick response skills. Do you want to take a rapid journey through these grid-like mazes, avoiding block obstacles almost every second? Follow this guide to learn how to play fun, unblocked games whenever you desire. How else will you get the top score and brag to your friends about your fast-moving fingers?
Death Run 3D Unblocked
The Death Run 3D game is a high-speed computer game that takes you through a tunnel with bright neon lights. Almost all of the blocks move, but some sneaky ones will cause you to crash if you are not quick enough! Playing the unblocked game means you don't have to take a break for work or school — it's waiting and ready whenever you want a thrilling adventure.
What is
Death Run 3D Unblocked

?

Have you been searching for this game ever since you first took that wild ride? 3D Death Run allows you to fly through the tunnels of neon lights as though you are on a trippy adventure. But watch out for the random blocks that don't move! You only have a quick second to travel up, down, or to the side using the arrow keys to avoid these obstacles. If you hit one, don't worry! You can play nonstop, thanks to unblocked games.
Game Play Tutorial/ Instructions
Did you know that Adobe got rid of Flash in 2020? That means if you search for the game, you probably can't play the version you find.  If you do find a site that claims to load the game, you probably will get a message similar to this one.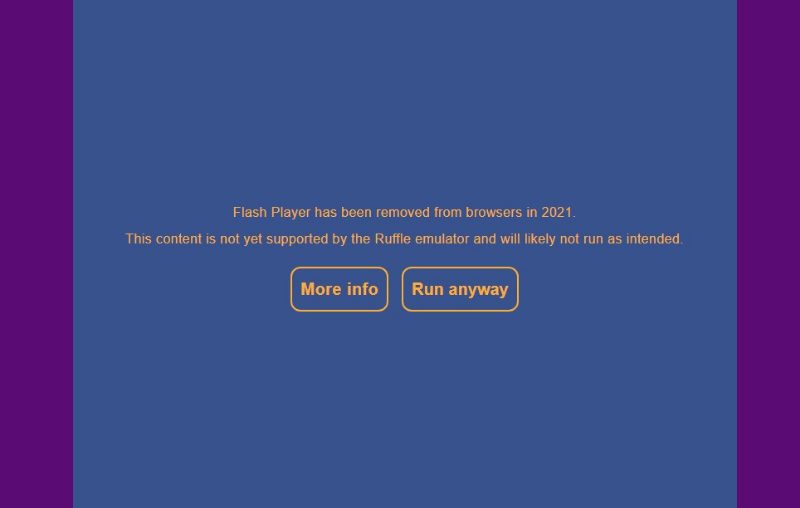 Clicking the 'more info' button will give you a further explanation.
Don't worry; your gaming days aren't over just yet. Y8.com has a browser that can upload 3D Death Run and other unblocked games right away. However, you have to install the browser on your computer before you can start playing. Just follow these directions using the internet browser of your choice. The directions explain the Firefox version.
1. Go to y8.com and search Death Run 3D and press enter.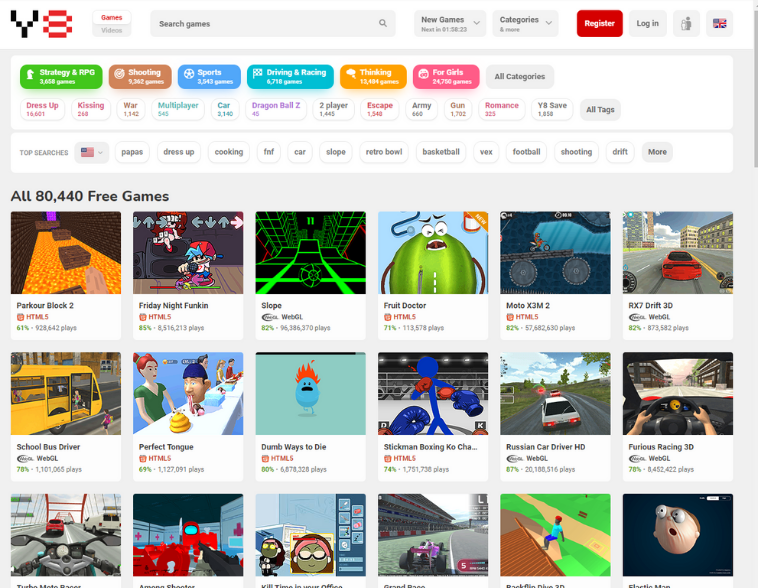 2. You will get redirected to a separate page that allows you to either install the browser or play using a different format. Click the button that reads "Download Y8 Browser" to continue.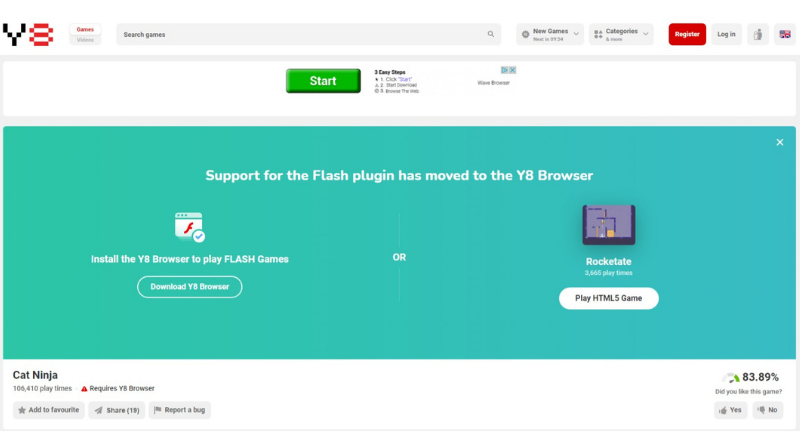 3. After clicking, you will get redirected again to a separate open box that allows you to open the browser. Click save file to continue.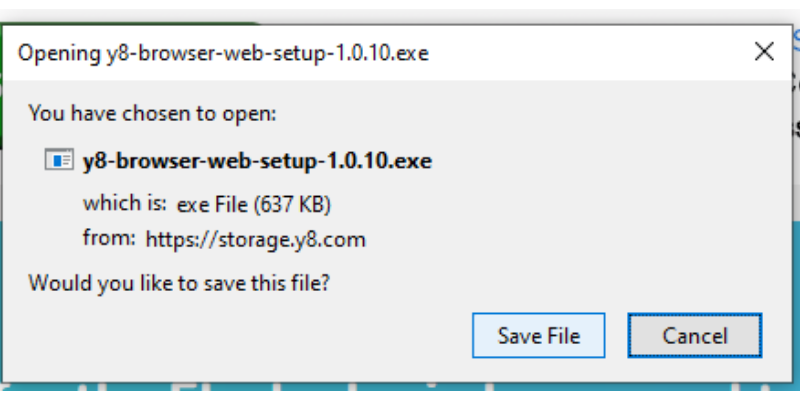 4. After finding where your computer stores downloads, click on the appropriate icon to open a list that has the recent downloads. Click on the Y8 browser listed under the download section.

5. You will then see another box open that says the browser is downloading and installing.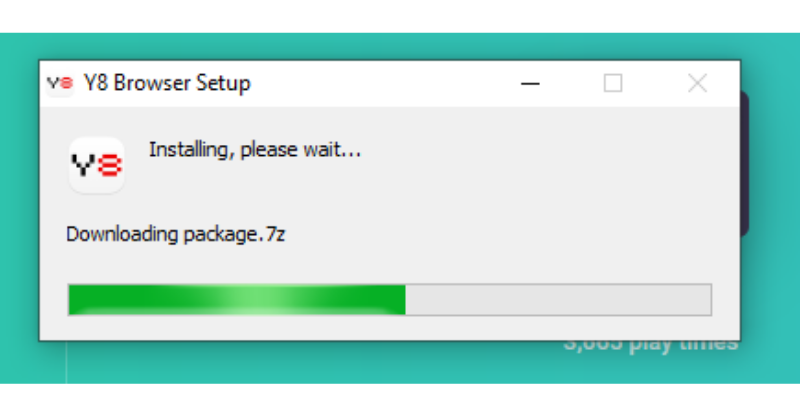 6. Once the download and installation is complete, another Y8 web browser will automatically open. In the search bar, type Death Run 3D and hit enter. You will see it is the first game box in the search results.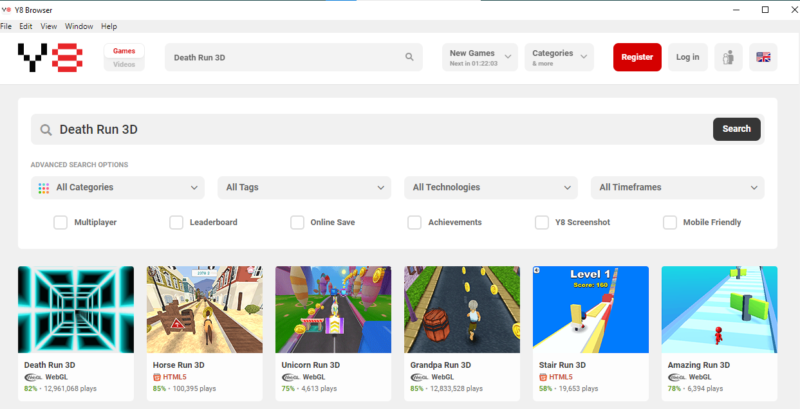 7. Click on the box to open the game. After it loads, it will show the main menu. You can choose to login, or check out the settings, credits, leaderboard, and achievements. You can also see the game controls below, and have the option to select play.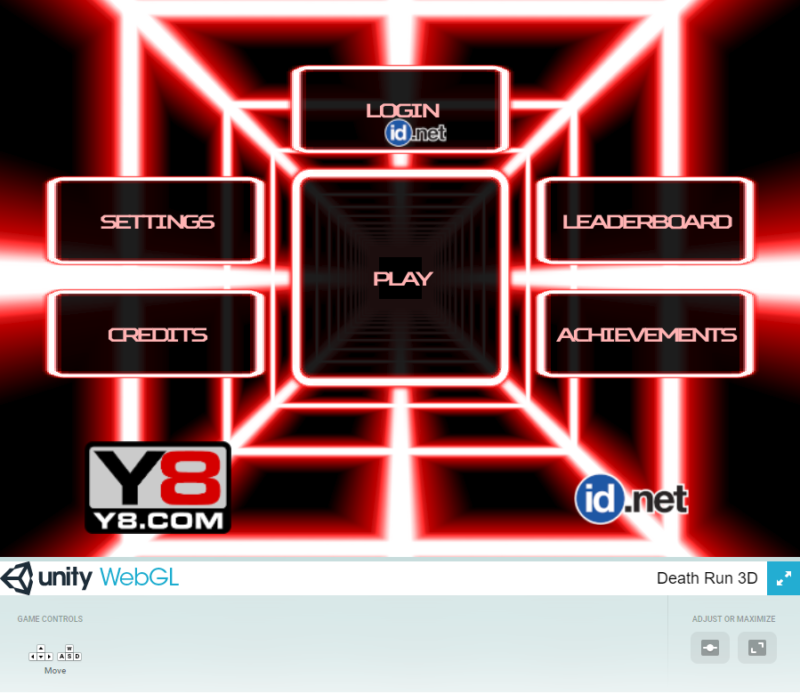 8. If you choose the play button, then you will be able to select your track next. There are four options to pick from, but all of them are extremely fast.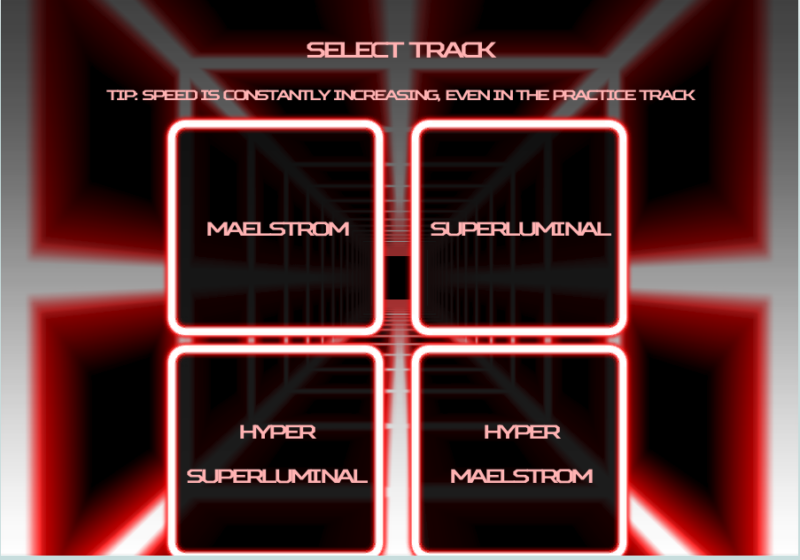 9. During game play, the screen will move rapidly and the square grid is outlined with vivid, neon colors. You have to use the arrow keys to navigate around the tube to avoid block obstacles. Your score and the best score will display as you travel.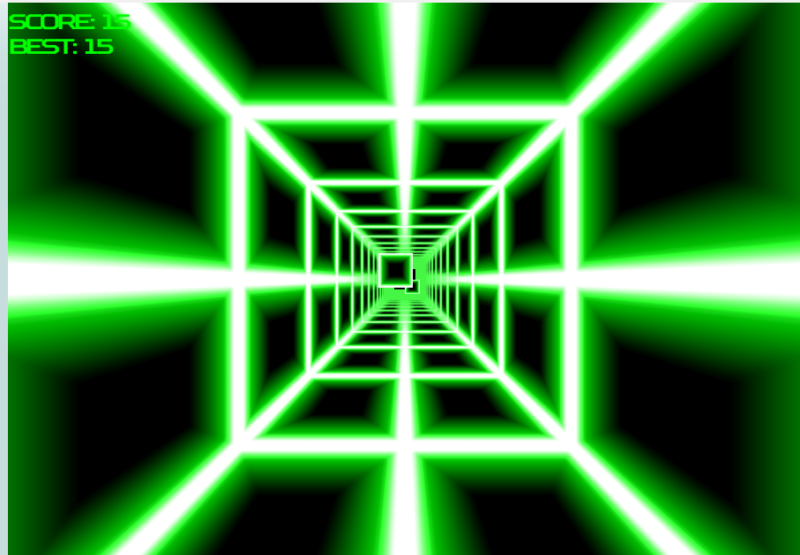 10. If you hit a block, the game is over. You will see your score along with the options to return to the menu, play again, or go to the leaderboard.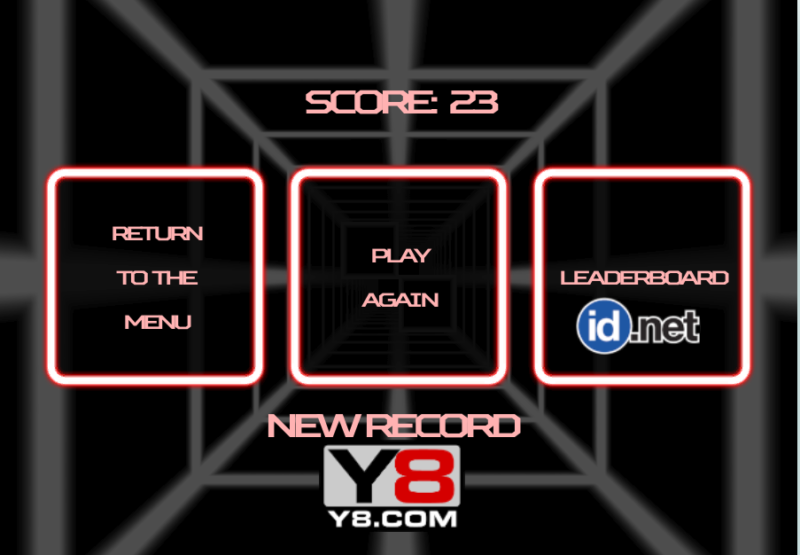 Pro Tip: After you download and install the Y8 browser, you will have a desktop icon. Instead of searching for your favorite unblocked games online, you can just go to the shortcut and find your games all in one spot.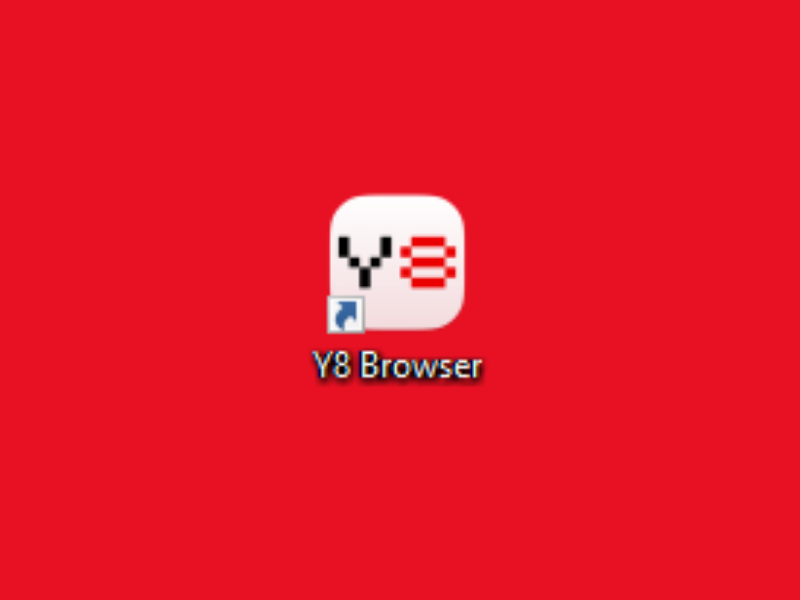 Video of Game Play
Where Can You Play This Game?
Go to y8.com to play this unblocked game and many others!
What Are Unblocked Games?
Certain locations, such as professional buildings, work offices, or school campuses, don't allow people to access gaming sites while on the property. However, even with blocking software present, people can play unblocked games because they are not detected.
Other Popular Unblocked Games
Do you like playing Death Run 3D unblocked? Let us know what you think about this unblocked game.