The Drift Boss game is great for all ages. If you like user-friendly games that only require a click, but love a good challenge, then this 3D computer game is right up your alley. The tricky corners and bumpy roads will have your vehicle fall off the platform if you don't turn in time. By playing Drift Boss, you can master your drifting skills at any location.
Our Guide to Drift Boss Unblocked
Do you remember the one-button favorite known as the Drift Boss game? The goal is to drift the car like you've had your license forever. You can finally play this addicting game whenever you want, thanks to the Drift Boss unblocked version.
What is Drift Boss Unblocked?
Drift Boss allows you to become a pro driver simply by using the space bar. You don't have to worry about other computer players crashing into you or dealing with obstacles that can harm you. There is only one goal: do not fall off the retro path! If you don't hold the space bar (or let go) in time, you will have to wave bye-bye to your first place victory. A measure counter on the screen will keep track of the distance. Try to collect coins along the way to boost your points. You can just keep playing this game solo until you are tired of the sound of screeching tires.
Game Play Tutorial / Instructions
Adobe removed Flash from its lineup in December 2020. As a result, browsers no longer support the outdated player. That's why you can't just type in the game into your favorite web browser and start playing with a few clicks like the good ole days. Even if you do have a way of playing this game, you will probably run into a message error pretty quickly after pushing play.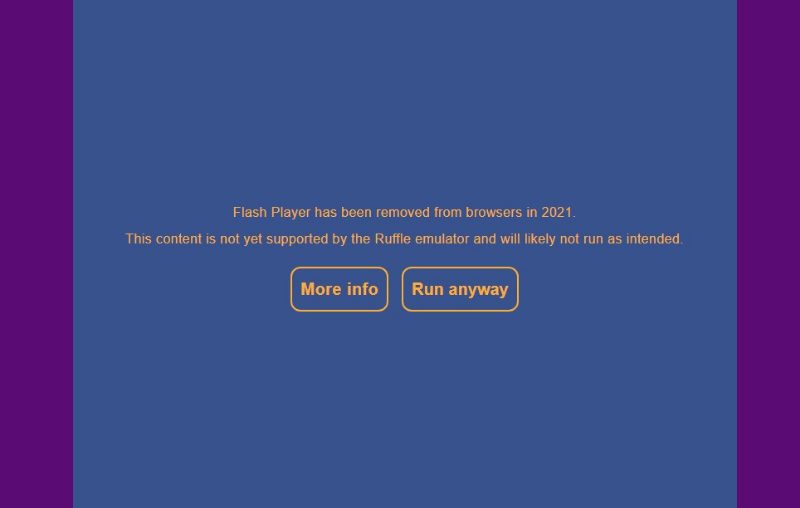 Upon further investigation, you will learn more information about this blunder for the computer gaming world.
Fortunately, the website Y8.com will allow you to play this game. You should download this gaming browser to your computer and can do so using Chrome, Microsoft Edge, Firefox, and so on. Please be aware that we used Firefox. If you try a different web option, the directions could vary.
1. Go to Y8.com and use the search bar to search for the game.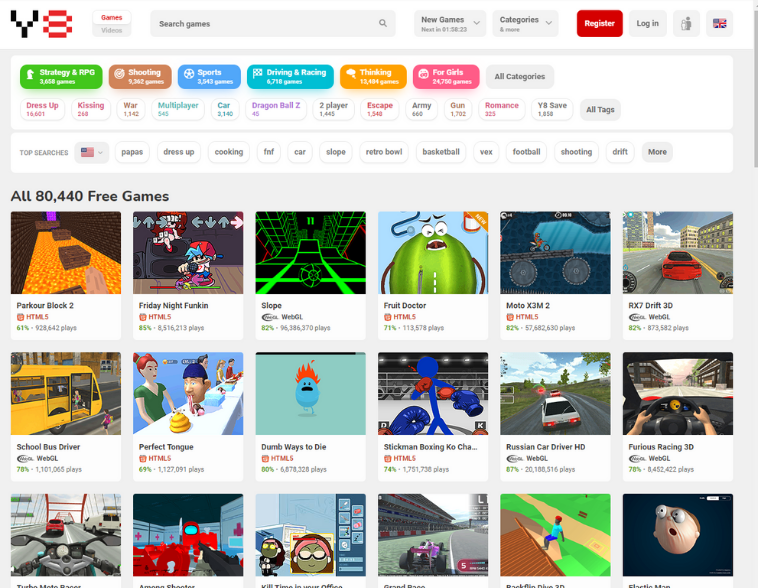 2. Before you can start playing, you must install a browser for Y8. So, when a new page pops up, proceed by clicking on the left option that reads "Install the Y8 Browser to play FLASH Games."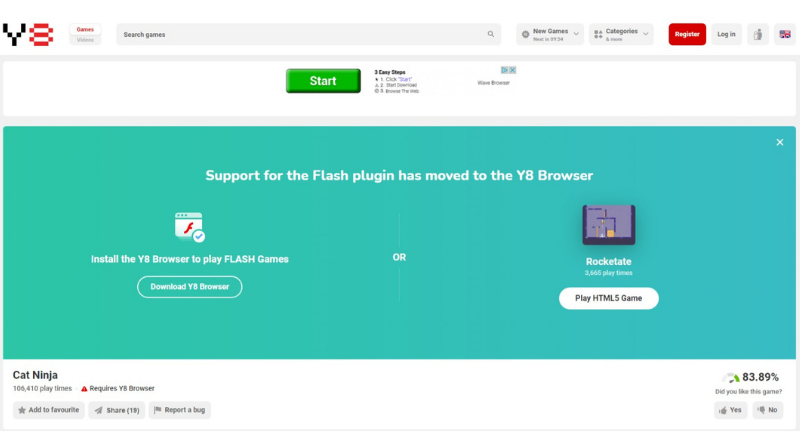 3.  After step two, you will get redirected to an open box. Click Save File to get the Y8 browser web set up on your computer.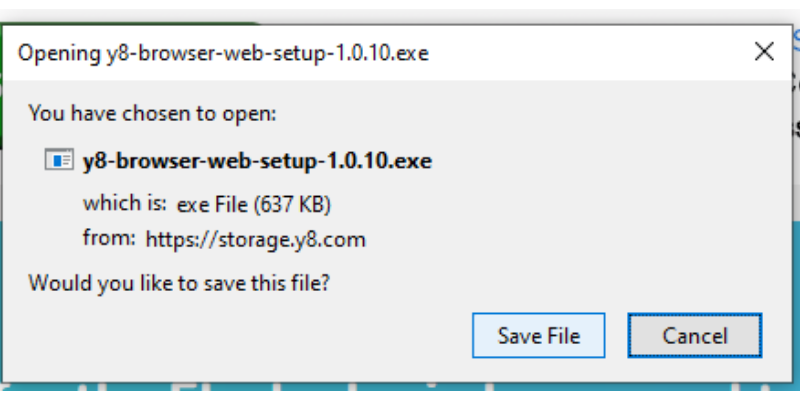 4. Please locate the downloads section on your computer, which may look like the image below. Click the down arrow symbol and open the file for the Y8 Browser Setup download. Click on it.

5. Finally, another box will open that says Y8 Browser Setup along with "Installing, please wait…"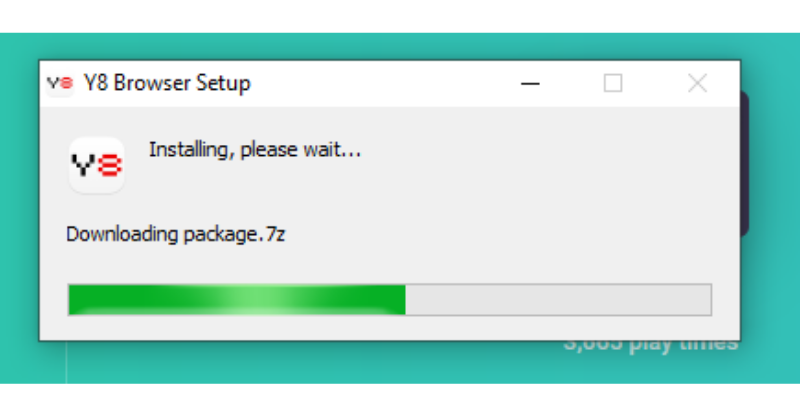 6. Once installation is complete, the Y8 web browser will open automatically on a separate web page. Search for the game in the 'search games' area and hit Enter. The Drift Boss game appears as the first box in the lineup of games.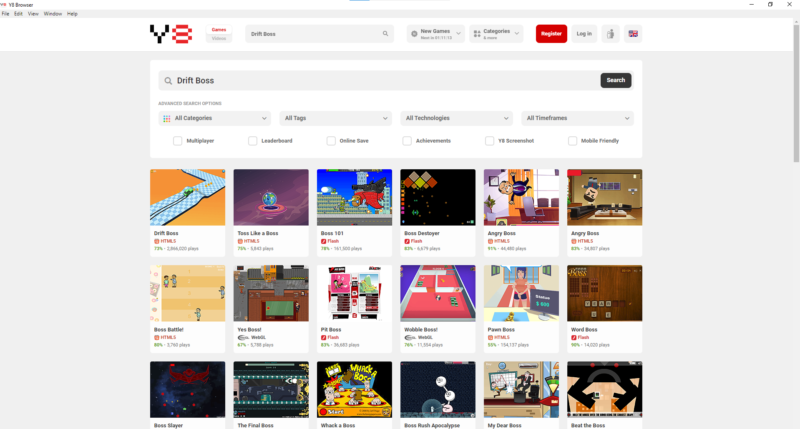 7. Click on the Drift Boss box.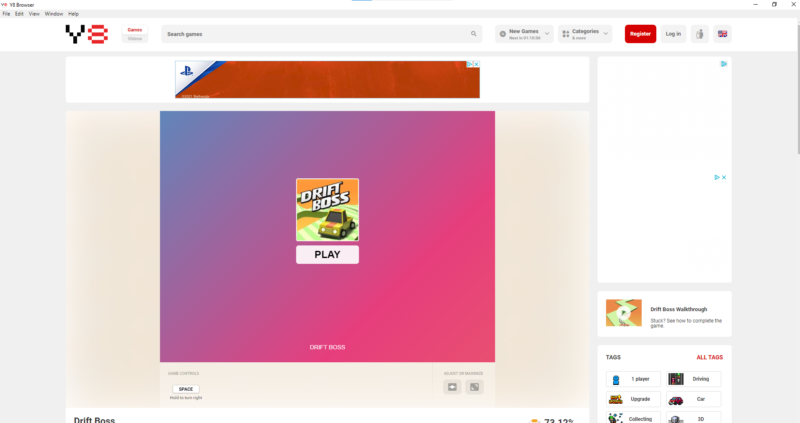 8. You might have to click play multiple times before the game actually starts.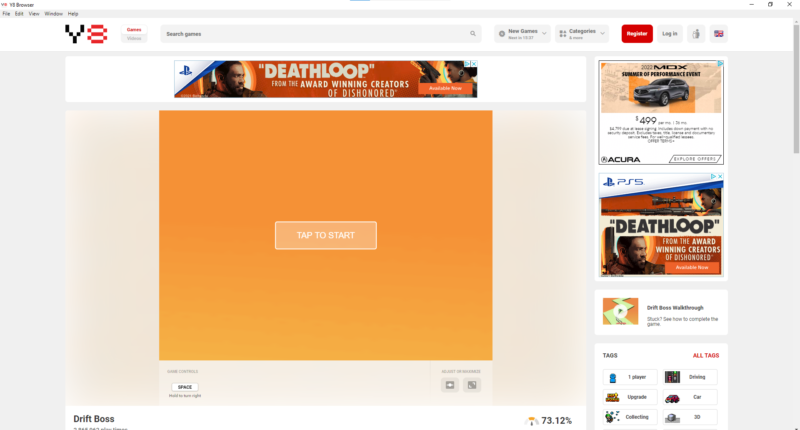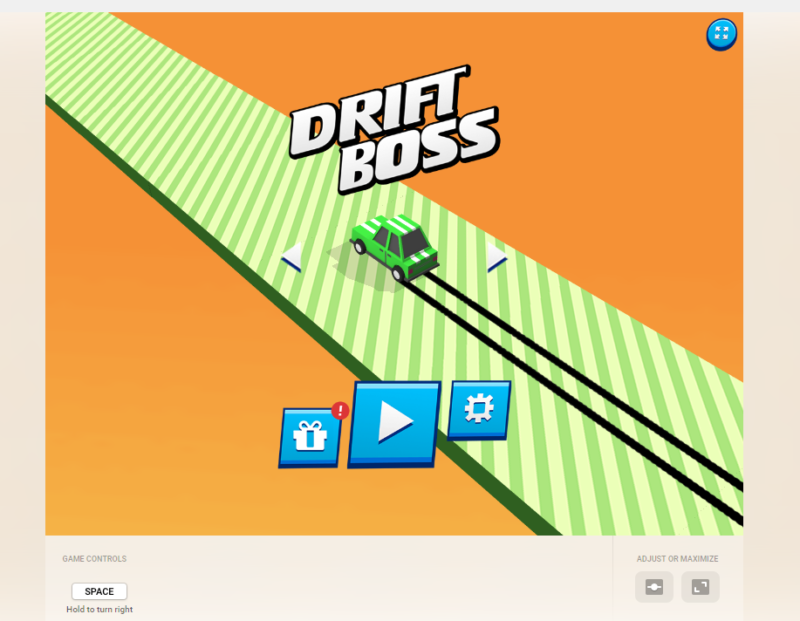 9. After you press play, or the arrow button, to start, you have to option to add boosters to have a bit more fun!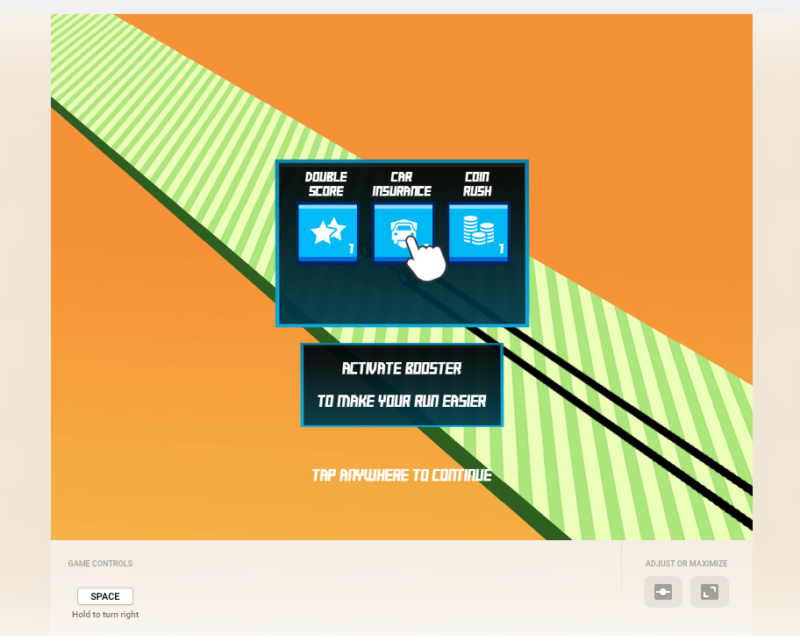 10. You must complete a tutorial before playing the game. Don't worry; it's fast and easy because you only need to hold the space bar and then let go.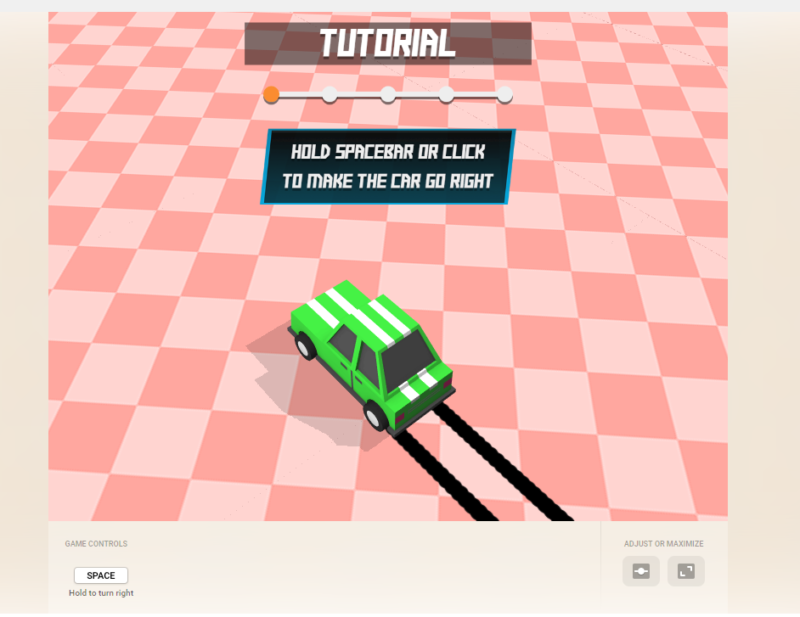 11. If your vehicle falls off of the track, your turn is over. The Game Over screen that showcases your score and the top score, along with helpful tips and the option to play again.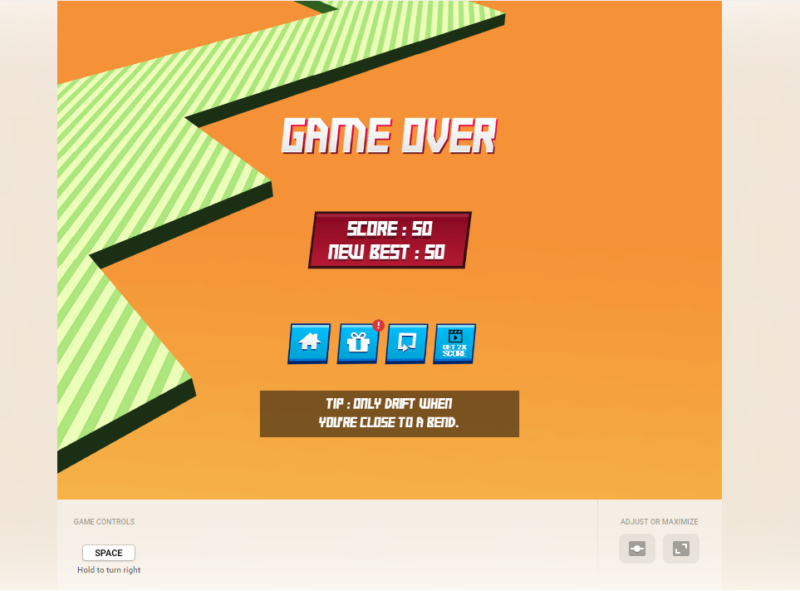 Pro Tip: Installing the Y8 browser means you will have a desktop icon for this site. You can easily click the shortcut to play your other favorite unblocked games anytime. You do not have to search it through a traditional browser ever again!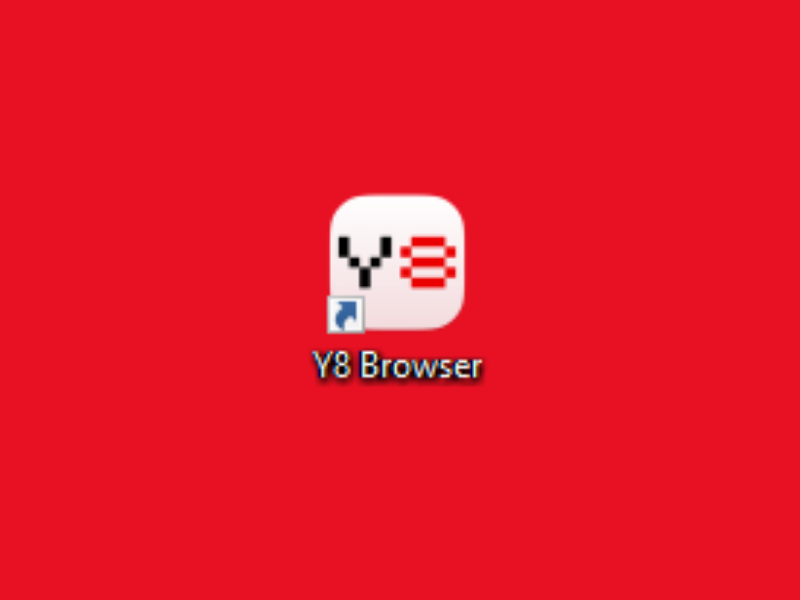 Video of Drift Boss Unblocked Game Play
Where Can You Play This Game?
The best site to play Drift Boss is Y8.com.
What Are Unblocked Games?
Often, teachers or employers block gaming sites from schools and worksites.  However, gamers can still get around this obstacle because blocking software can't detect unblocked games.
Other Popular Unblocked Games
Have you ever played Drift Boss unblocked? Share your experience below. Feel free to ask any questions, too!