If you're wondering what the aka.ms website is and how it relates to playing Minecraft against people on other devices via the cross-play engine or if the site is not working for you then this tutorial is for you.
Our Guide to Minecraft Remote Connect
We know you want to get on with having fun playing Minecraft (or getting your kiddo setup to play) so if you're struggling with game setup or it's simply not working for you here we cover all the details you need to know and questions you might have so that you can quickly and easily enjoy the best Minecraft playing experience on the Nintendo Switch, a PS4 or any other non Microsoft console.
---
What is Aka.ms/RemoteConnect?
This is a site that allows people to play Minecraft remotely versus people with devices other than the one they have.
Playing Minecraft on Nintendo Switch, PS4 or any non Microsoft device requires users to create & sign in with a free Microsoft account if they want to be able to play against people on other devices.
A Microsoft account allows  players playing on different devices such as an the Switch, PS4, a Windows PC or even iOS or Android devices to play their friends who have the game on their Xbox 360 or Xbox One.
---
Digital Setup of an Xbox One With the Xbox Mobile Device App
Visit https://aka.ms/xboxsetup from your console or mobile devices browser and following the on screen instructions. (Note: this site is only available from mobile devices as of this writing)

---
How to Setup Cross Play On Your Xbox
The process for this is pretty simple and outlined below.
Visit the Microsoft Store on your Xbox One
Search for and download Minecraft for Xbox One. (this download should be free if you already own the Minecraft: Xbox One Edition.)
Open your Minecraft game.
You should be all set to play with players on other devices who have setup crossplay correctly.
---
Setting Up Minecraft Cross-Play On Your Nintendo Switch or the PS4
Visit the Nintendo shop on your console or Sony PlayStation store.
Nintendo Switch: Search for and download Minecraft for Switch (this download should be free if you already own the Minecraft: Nintendo Switch Edition.) PS4: Search for and download Minecraft for Playstation 4 (this download should be free if you already own the Minecraft: Playstation 4 Edition)
Once you have signed up for a  basic Microsoft User account go to the Minecraft home screen on your device and you will see an option to sign in.
Click on the link and it will bring you to the remote connect page
This page will show your 8 digit code. Keep the code in view on your device or save it to complete sign in.
Finally, go to https://aka.ms/remoteconnect on another Internet enabled device including either your MAC, PC or cell and you will see the screen below.
Enter your code, hit next and follow the on screen instructions for completing the sign in process.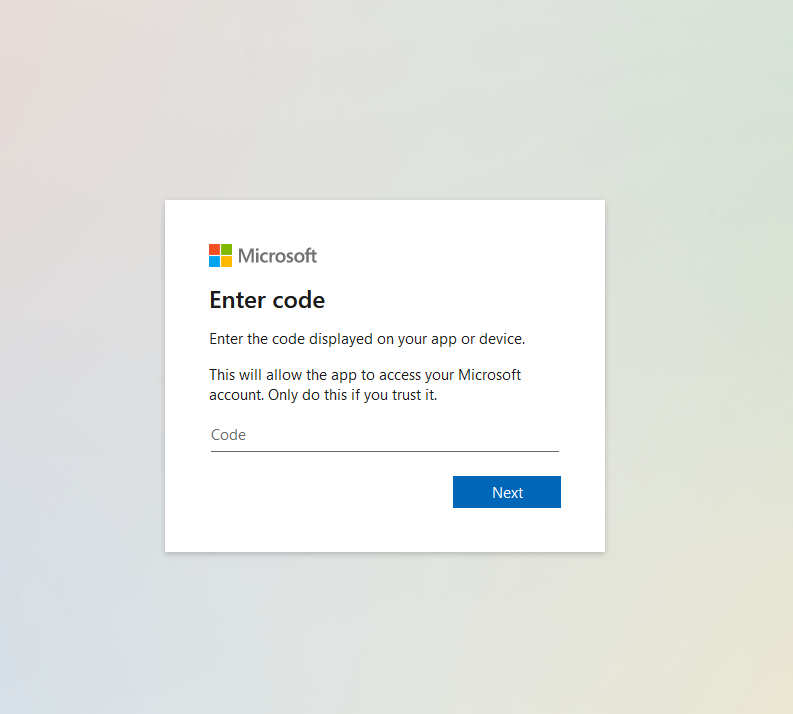 ---
How Do I Change MyAccount Settings? 
After signing in simply visit https://aka.ms/accountsettings and you can update your settings and get further help with your account.
---
Where Do I Enter My RemoteConnect code?
After login you will automatically be redirected to the page where you can enter your Minecraft code.
---
How To Troubleshoot Aka.ms/RemoteConnect Not Working?
If you're experiencing issues with signing in and entering your code to authorize Microsoft Cross Play then you can try powering off your device for a few minutes before turning it back on and following the "Setting Up Minecraft Cross-Play On Your Nintendo Switch or the PS4" as list above.
If the site is still not working for you we suggest you head over to the Microsoft forums and get help there.
---
Can I Use My Minecoins When Playing Via Remote Connect?
Your free Microsoft Account makes your Minecoins cross compatible on different platforms and devices so there should be no restrictions in this regard.
---
Further Resources
https://www.windowscentral.com/minecraft-guide-how-set-xbox-live-cross-play-playstation-4
https://www.windowscentral.com/minecraft-cross-play-guide
---
Please comment below if you have any other questions about playing Minecraft via crossplay