The Tunnel Rush game is a trippy game that is fun for those who are young and young at heart. The goal is to make your way through kaleidoscope-like tunnels without hitting the 3D obstacles. Deer Cat created this single-player addiction, and it's been a hit game ever since. You can finally play Tunnel Rush unblocked at home, school, work, or anywhere!
Our Guide to Tunnel Rush Unblocked
What were your longest distance and fastest speed on the Tunnel Rush game? If you are ready to beat your last score, then you need to get this game! That way, you can navigate your way through the psychedelic caves without having any restrictions.
What is Tunnel Rush Unblocked?
Tunnel Rush is a 3D experience that is out-of-this-world. This one-player game has a series of levels that drop you into a swirling tube of vivid colors, patterns, and — ouch! — hazards. You can rotate the tunnels using the arrow keys to dodge hazards like spikes, closing doors, and other barriers. The screen displays how far you travel as well as your speed for fun competitions.
Game Play Tutorial / Instructions
If you try to play computer games online, you might notice that Flash Player doesn't upload on the internet browser anymore. Since the beginning of 2021, web browsers can no longer support games that use the Adobe plug-in. That means you will run into many problems trying to find this game online. Even if you think you found a good version, it might say this after you press play.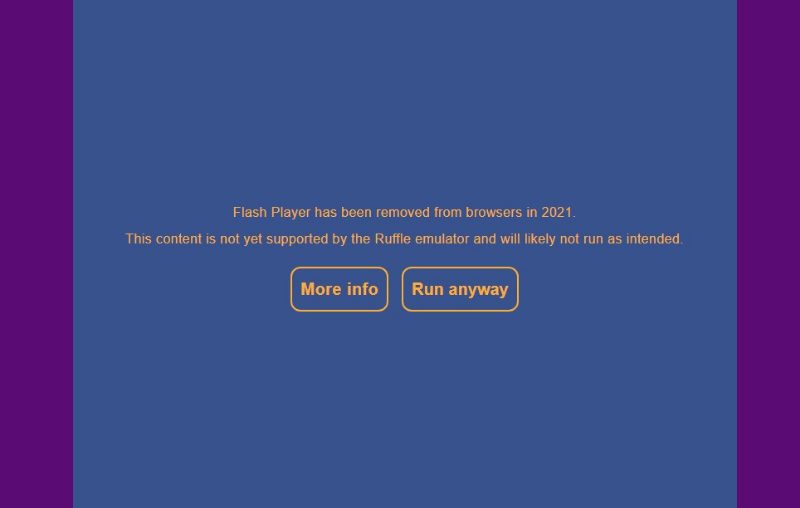 It's okay if you aren't sure what this means. If you clicked the 'more info' button, you would get a more detailed description of the issue.
Y8.com allows gamers to enjoy the Tunnel Rush game. It's easy to play the Y8 browser extension, and it's easy to download and install. You can use Google Chrome, Internet Explorer, Microsoft Edge, Firefox, or others. However, our experts used Firefox for this actual tutorial. If you use a different route, the directions might vary.
1. Visit Y8.com and type Tunnel Rush in the search bar, and press enter.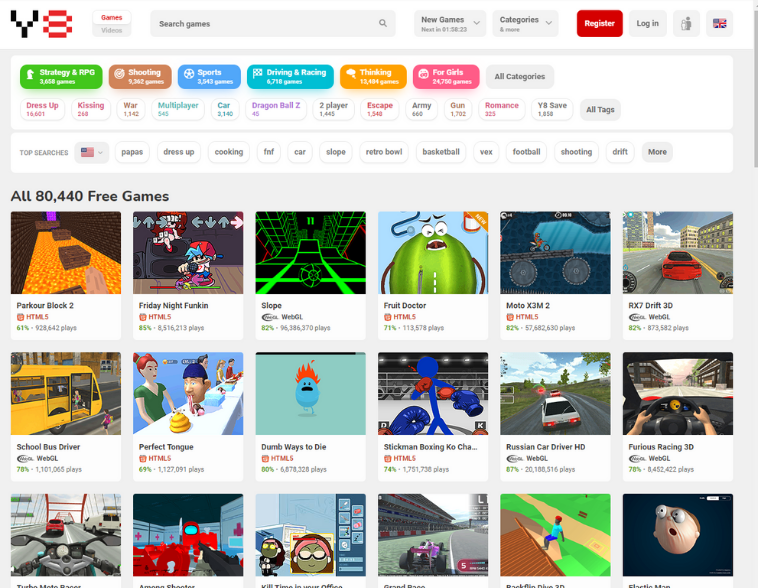 2. You will not go directly to the game. Instead, you can download and install a Y8 browser extension. Click "Install the Y8 Browser to play FLASH Games" to continue.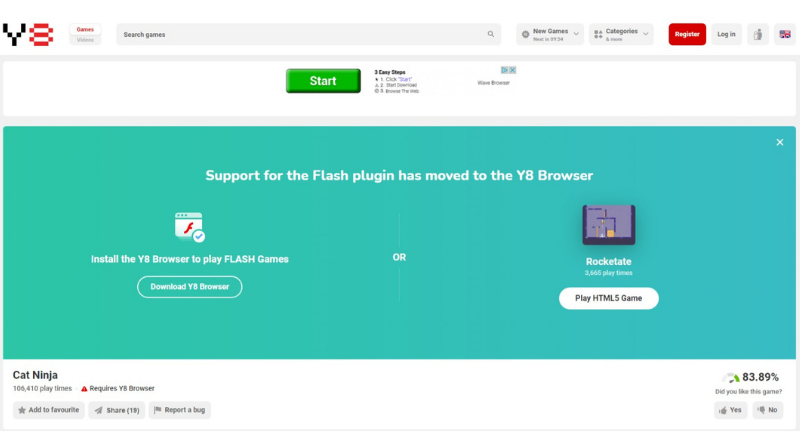 3.  You will be redirected to another open box. Click Save File to continue with the Y8 browser extension set up.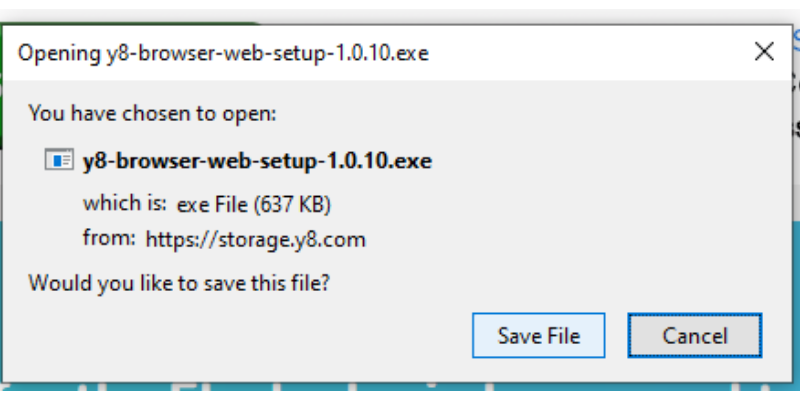 4. The file will save in the download section of your computer. You should find this folder on your computer. It may look like the icon below. Click on the download button; that will open the Y8 file download. Then, click on the Y8 browser web setup file as well.

5. A box that reads "Installing, please wait…" will pop up and show you the downloading progress.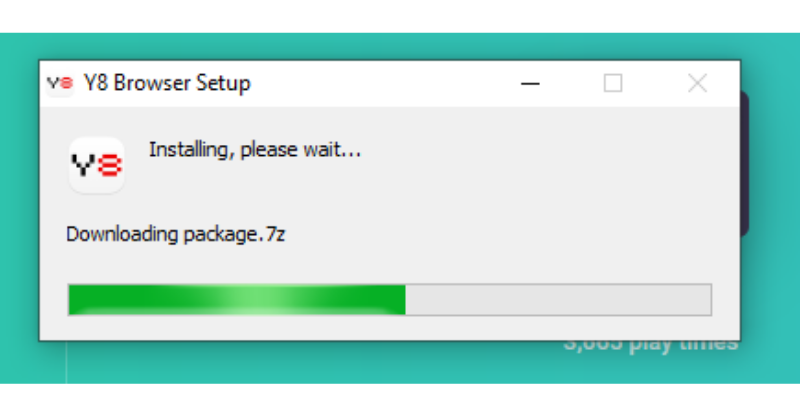 6. The Y8 web browser extension will open in a new window automatically after the download is complete. Search for Tunnel Rush in the search bar and press Enter. You will notice the Tunnel Rush game is actually under the name Color Tunnel within the Y8 browser.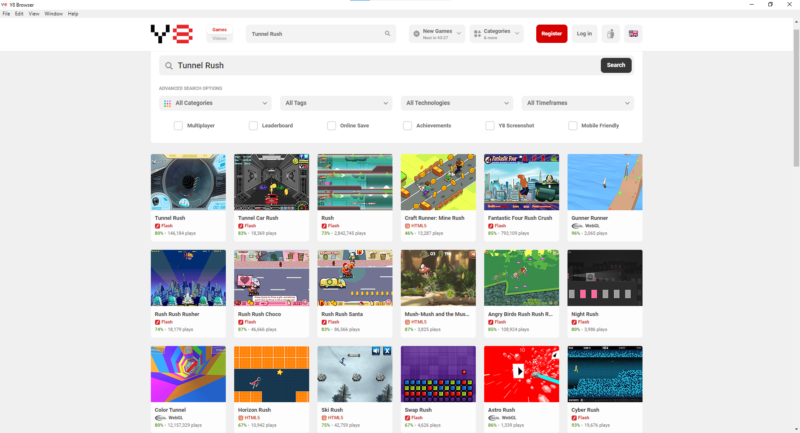 7. Click on the Color Tunnel game to play the actual version of the Tunnel Rush game (trust us). You can see the game controls located near the bottom of the screen play. Press the arrow button on the screen to start the game.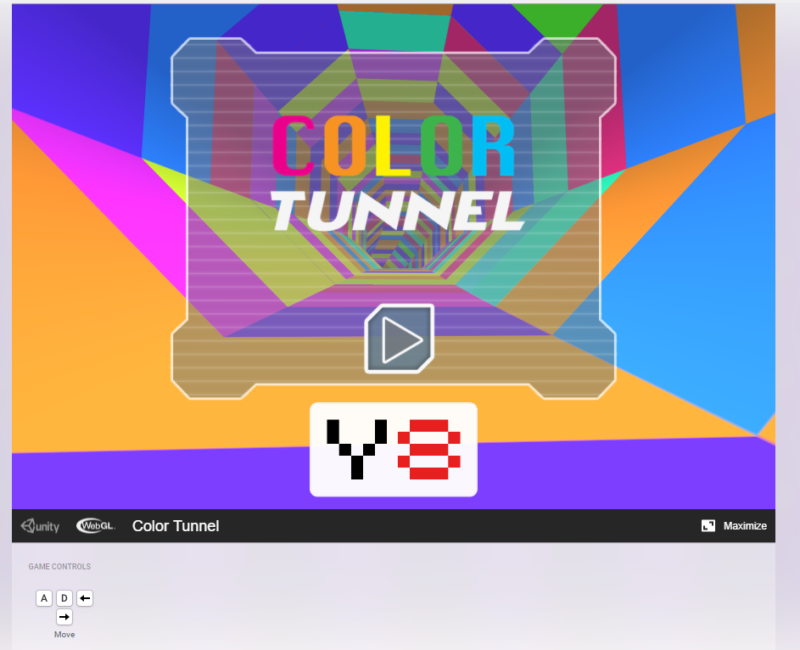 8. Use the arrow keys to navigate your way through the crazy tunnels while avoiding obstacles. The screen will record your distance in meters as well as the speed at meters per second.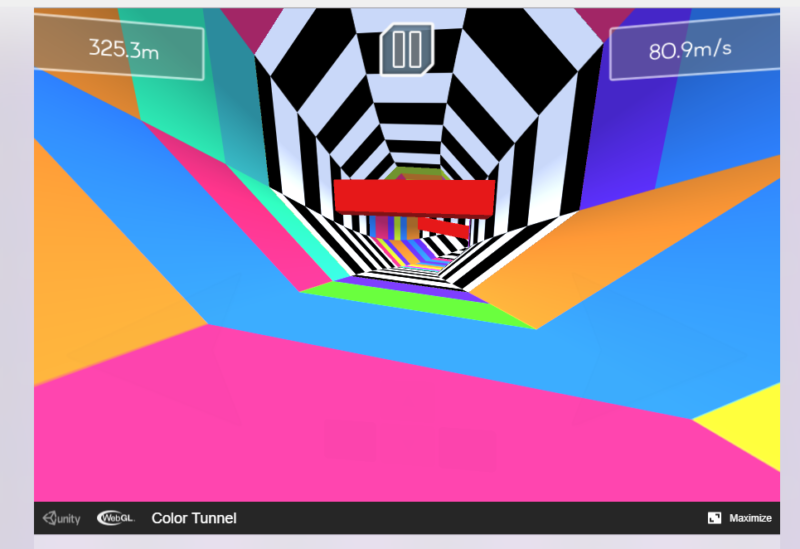 9. If you crash into an obstacle, your turn is over. The screen below will display, with your own personal record available. You can either play again, submit score, or go to the home screen.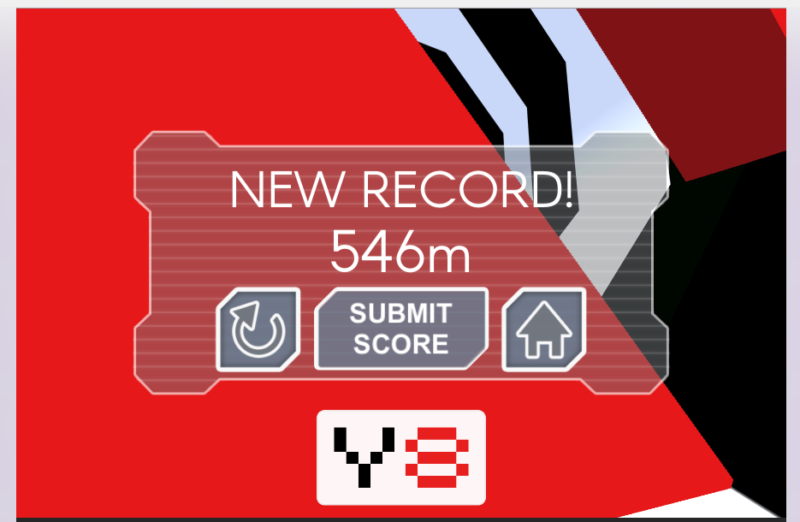 Pro Tip: After you download the Y8 web browser extension, you will automatically receive a desktop icon. You can click on this shortcut anytime you want to play Tunnel Rush unblocked. You will not have to go through the downloading process again.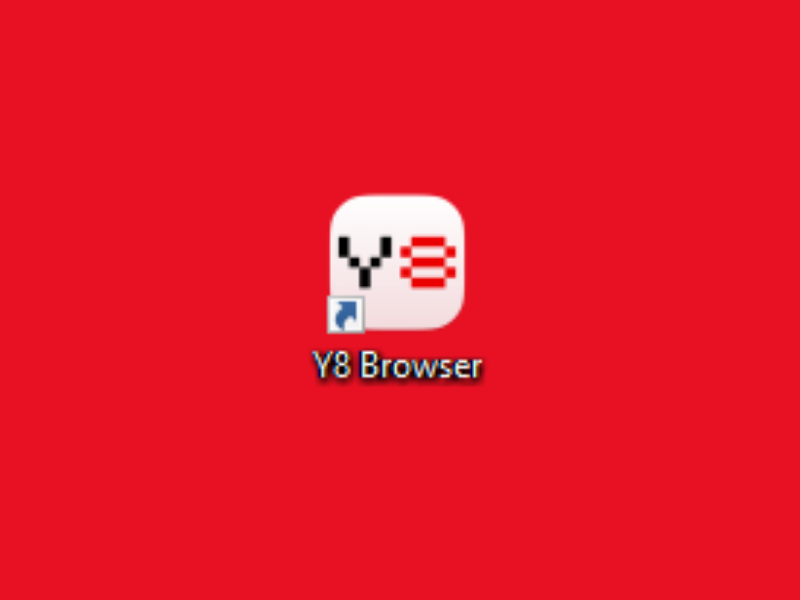 Video of Tunnel Rush Unblocked Game Play
Where Can You Play This Game?
You can play this game on Y8.com.
What Are Unblocked Games?
Do you ever get blocked from playing fun games at school or work? You can play unblocked games because they are not detectable on certain software. Using unblocked games means you can play anywhere at any time.
Other Popular Unblocked Games
Do you like playing Tunnel Rush unblocked? Tell us what you think of this unblocked game!