You adore your furry family members. As a beloved pet owner, you probably know all about the dangers and hassles of fleas and ticks. It can be hard to spot them, and get rid of them (before it's too late). If you recently purchased BRAVECTO products to help your four-legged friends, you might qualify for a Tri-Heart Plus or Bravecto rebate from the My Pet Rewards website.
---
Our Guide to Submitting a Rebate Offer Online @ Rewards.MyPet.com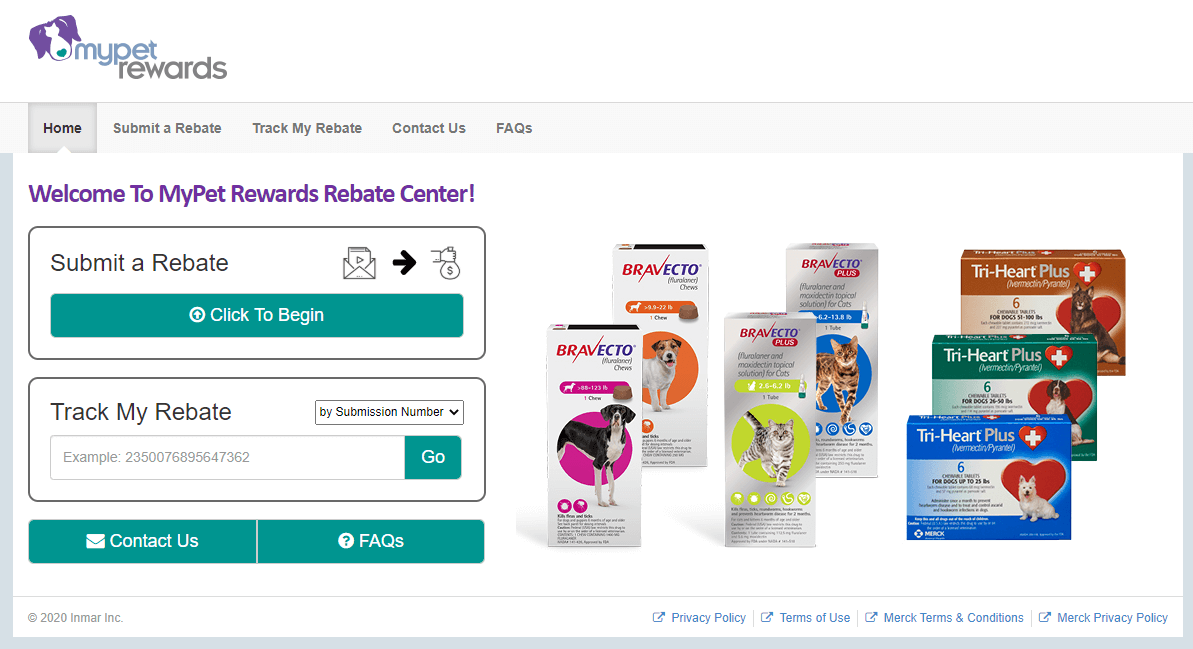 We all want to protect our animals and give them the best products possible. Why not do that while earning some money back? It's a win-win situation – you're giving your pets the treatments they need, and you keep that hard-earned cash in your wallet. 
There are guidelines to qualify for this rebate from MyPet rewards. Check them out: 
You must purchase either two doses ($15 Rebate) or for doses ($35 Rebate).

You must purchase from a participating veterinarian. 

Doses must be purchased at one time on the same receipt; you cannot combine multiple purchases.

The pet owner must redeem the rebate, and pet owners must be 18 years of age or older.

Purchases online or from any other retail outlet, unfortunately, do not qualify for this rebate. 
The 2020 rebate is only valid for purchases between 1/1/2020 – 7/31/2020. However, you have until 8/31/2020 to submit your rebate online! It can also take six to eight weeks for the company to check all offers. You will want to cash your check immediately as there will be fees deducted when applicable after 180 days if it is not processed. 
As was the case from 2019 to 2020 once the offer ends Bravecto will almost certainly be coming out with a new rebate offer for 2021.
---
Step-By-Step Guide to Submitting An Offer Online At Rewards.MyPet.com
There are two ways to get this rebate: fill out the online instructions or mail in your rebate. The online refund is easier and quicker than the mail-in options, where you will also have to pay for postage. Both ways will be outlined for you below.
Bravecto Rebate Online Instructions
Step 1: Go to https://rewards.mypet.com to submit an offer. You can check the tracking of your refund here. Click on "Submit a Rebate."
Step 2: Enter the My Pet Rewards code provided with your purchase into the text box which may be "Brav2020"

Step 3: Read the terms and services carefully. Once you have read that, click "Accept Terms and Submit This Offer."
Step 4: There will be two options for online submissions and mail-in submissions. Click "Submit Online."
Step 5: Complete all the information on this page. These details include your name address, phone number, and email address. This information is how the company will contact you and where to mail your check. 
Step 6: Give details about where you purchased your products, and specifically which products you purchased. You will need your receipt to add in the exact amount you paid.
Step 7: Write down the unique validation code on your receipt. Circle the product purchased that qualify for this rebate. Take a picture of your receipt once you've written this code on it and circle the products. Then click "Continue."
Step 8: Double-check all your information on this page – everything will need to be correct for you to receive your check or if the company needs to contact you. Click "Submit."
Bravecto Rebate Mail Instructions
Step 1: Go to https://rewards.mypet.com.
Step 2: Click on "Fill out my form here, then print it."
Step 3: Fill out all of your personal information, including full name, address, phone number, and email address, then click "Continue."
Step 4: Complete where you purchased your products, and specifically which products you purchased. You will need your receipt to add in the exact amount you paid. Click "Continue."
Step 5: Print out the completed form.
Step 6: On your invoice/receipt circle, the products purchased and the date purchased. 
Step 7: Mail this paperwork together to:
Merck Rebate Center Offer Code: BRAV2020
Post Office Box 426027
Del Rio, Texas 78842-6027.
---
Rewards.MyPet.com Rebates
There are specific products for this rebate, and you can purchase them in any combination. They include the following:
BRAVECTO (fluralaner) Chews for Dogs

BRAVECTO (fluralaner topical solution) for Dogs and Cats

BRAVECTO (fluralaner and moxidectin topical solution) PLUS for Cat

TRI-HEART PLUS Chews for Dogs (comes in 3 different dosages depending on the size of your dog)
When you purchase two doses, you qualify for a $15 rebate, and when you buy four treatments, you are eligible for a $35 refund. All products must be on one purchase. There can only be one receipt per entry. However, you can apply for this rebate up to 20 times.
During the year, if you purchased two or four of these products in one purchase 20 different times between 1/1/2020 and 7/31/2020, you can enter this rebate all 20 times. You will just have to fill them out separately per visit.
---
Other Pet Rebate Program Worth Checking Out
Prepaid.BIPetRebates.com Activate Rebate 
---
About MyPet.com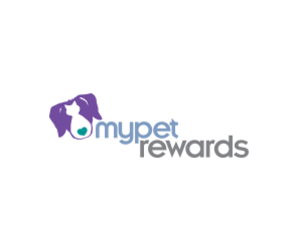 MyPet.com is dedicated to happy, thriving pets. The site is in coordination with Merck Animal Health Technical Services. It offers health and wellness information for pets as well as vet finders, newsletters, and, of course, rewards. If you want bravecto coupons and other ways to get cash back as a pet owner, visit MyPet.com.
Contact Information
You should contact Merck Animal Health Technical Services if your animal has an adverse reaction or any product-related problem, including human exposure. You can still call the above number during after-hours; a pre-recorded message will provide you with emergency support service numbers. 
Phone: 1-800-224-5318 Regular business hours are from 8:30 AM to 5:00 PM EST.
For MyPet Rewards Program questions contact the processing center at 855-496-0146 Monday through Friday from 8 AM-6 PM EST.