Have you had a five-dollar footlong recently or some other items from Subway? The Subway Listens survey offers an opportunity to complete a customer satisfaction survey.
Simply go to www.TellSubway.com, www.Global.Subway.com or SubwayListens.com to complete the customer survey, and you will be automatically entered for a chance to win free food rewards — it only takes a minute and your feedback is valuable in helping the company improve your dining experience.
---
Our Subway Survey Guide
You know its famous slogan, "Eat Fresh." Subway specializes in selling submarine sandwiches, salads, cookies, and other menu items, where customers can dictate what they would like. The chain also offers daily specials, online deals, and text coupons so that regular visitors can get the best deal. There are more than 41,000 restaurants located in more than 100 countries.
The Subway Listens survey helps the restaurant chain keep in touch with their loyal customer base. Customer satisfaction is the main priority, so it is essential to give honest feedback about your recent visit. 
Those who answer a completed survey are also eligible for a prize. Frequent visitors are also welcomed to submit several surveys, as you can answer one every week as long as you have kept the right information.
To participate in the Tell Subway customer survey:
You must be at least 18 years old to be eligible.

You would need to have a valid receipt received from a participating Subway restaurant.

The survey must be taken within five days of purchase, and the offer is good for five days after completing the survey. 

You can take a new survey every seven days. 

You would need to enter a valid email address.
---
Step-By-Step Subway Survey Instructions
Step 1: Open up your preferred internet browser on either a computer desktop or smartphone and enter the information "Tell Subway survey" into the search box.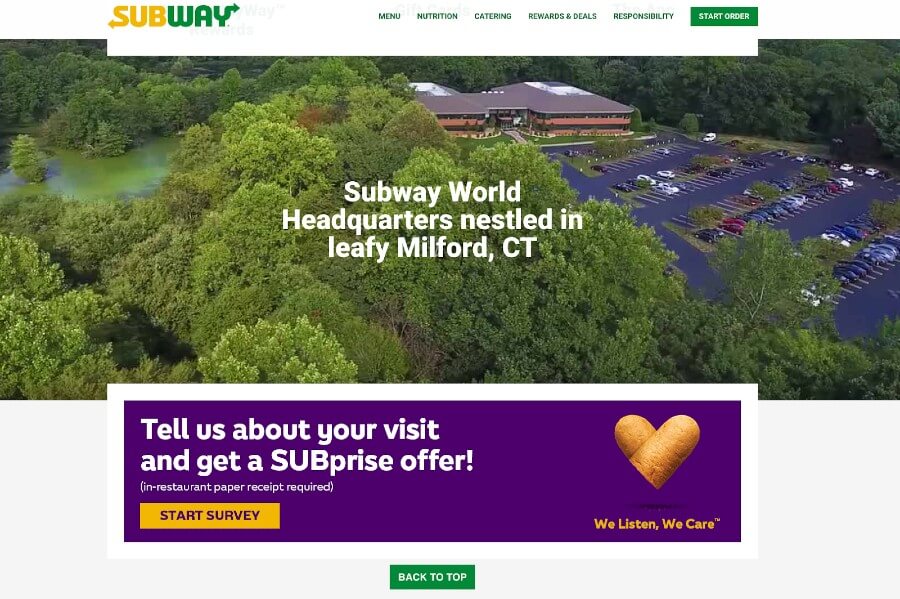 Note: There are multiple sites to visit to complete the Subway Listens survey, including the following:
www.SubwayListens.com
www.TellSubway.com
Global.Subway.com
Step 2: Enter your email address as well as your first and last name.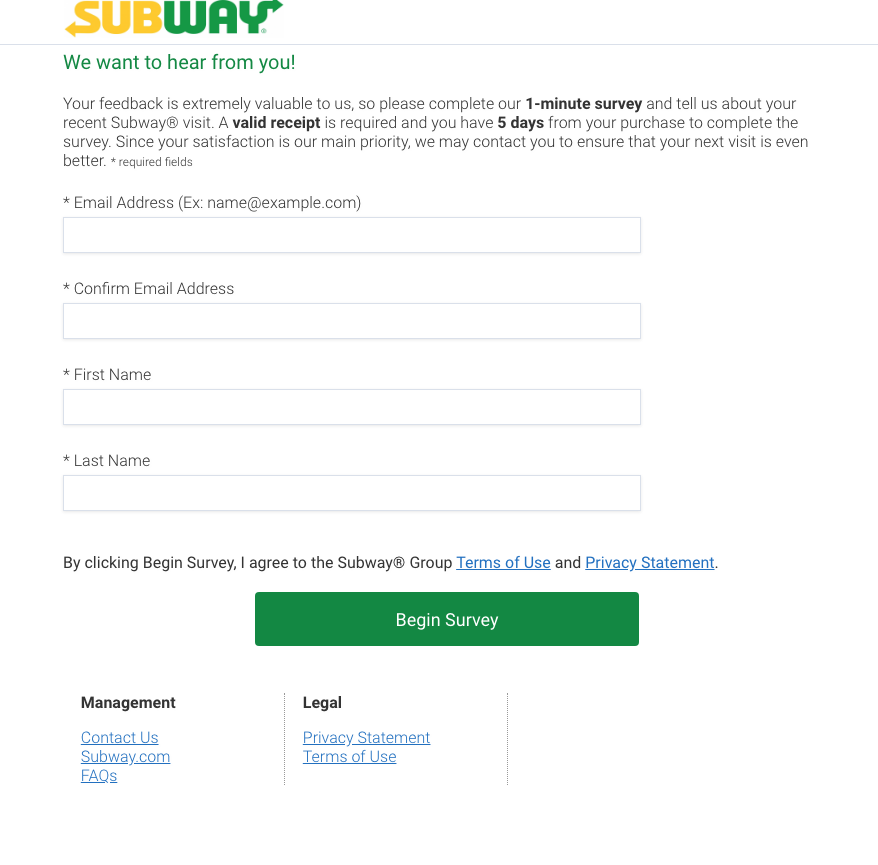 Step 3: Fill in the store information, date, and time of your purchase and the transaction number.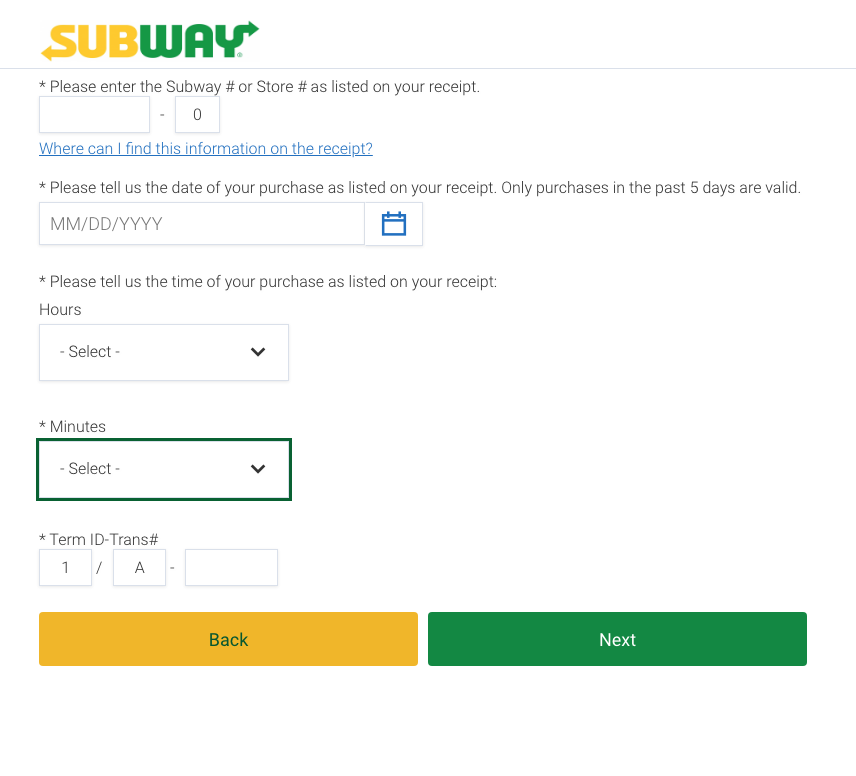 Step 4: Complete the rest of the survey. Remember that Subway wants your honest opinion, so make sure everything you enter is correct. 
Step 5: After you have finished the Global.Subway.con survey, submit your answers. You should soon be prompted to check your email for a special offer, or "sub-prise" item.
Step 6: Check your email for your prize for an offer code. 
Step 7: Handwrite the code on your receipt and bring it to a participating Subway restaurant within five days of taking the customer survey. 
Note: The offer code is redeemable at checkout. Depending on the offer, you may be required to purchase a sub or salad with your order. Only one valid reward can be redeemed per transaction.
Step 8: Make sure to use your "sub-prise" coupon! The Subway Listens survey reward is only available for a short time (five days) after you complete the survey.
Completing a Tell Subway customer service survey is a great way to enjoy Subway food and help the company improve the quality it serves to its loyal customer base.
---
Subway Survey Customer Rewards
The Tell Subway offer codes are a great way to sample other menu items that the restaurant deals. Because it rewards regular customers with new deals, you are welcome to tell Subway as many times as possible as long as your entry is within the eligible period. Subway is continuously updating its menu with new offerings, so the reward possibilities are as endless as your appetite allows! 
Did you handwrite the offer code on your Subway receipt? Take it into a participating Subway within five days of completing the survey. Show the Sandwich Artist your offer code at checkout. 
Please be aware that your reward may require the purchase of a food or drink to redeem the prize – refer to the terms of the offer. Only one valid offer code can be redeemed per transaction. You are responsible for any taxes.
---
---
About Subway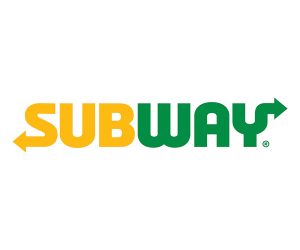 Subway is one of the fastest-growing franchise restaurants in the world. The restaurants offer fresh soups, salads, and, of course, and subs, along with many other items on the menu. There are 41,512 locations in more than 100 countries; as of October 2019, and more than half of these franchises are located in the United States.
The first Subway restaurant was started in 1965 when Fred DeLuca borrowed $1,000 from his friend Peter Buck to start "Peter's Super Sandwiches." The restaurant grew into a chain, and in 1968, the sandwich shop was renamed the name we all know it as today – Subway.
Contact Information
1 (833) 778-2929

https://www.subway.com/en-us/contactus/howcanwehelp