If you've recently eaten at any Burger King in the United States or Canada and are looking to fill out the company's customer satisfaction survey and get your free Whopper code you'll need to visit the survey website to provide feedback on your recent dining experience.
After completing the survey you will be provided with a sandwich code for either a Free Whopper, Original Chicken Sandwich or CROISSAN'WICH Sandwich that you can redeem at any of their locations in the U.S. or Canada.
There are a several other requirements for the MyKBExperience.com survey which we will cover below in order to guide you through the Survey and Sweepstakes process to ensure you get your free sandwich.
---
Our Burger King Survey Guide
To be eligible for the survey and to review your a free code for whopper there are the following requirements:
You must be 18 years of age or older
You must be able to understand either English, Spanish or French
You much have the original receipt from your visit to any of their restaurants in the United States or Canada
---
Step-by-Step My Bk Experience Survey Instructions
Step 1: Visit www.mybkexperience.com or www.mybkexperience-ph.com on any Internet enabled device.
On the startup / login page of the Burger King Survey website you will be asked to enter to restaurant number (Pictured below). (If you speak French or Spanish you can click the green button below the "Next" button to switch to your preferred language)
Step 2: Enter the restaurant number found on your receipt and click "Next".
Step 3: In this step we have again provided a picture for your reference. The website will ask for more information from your receipt. Located the state or province, date and time of your recent visit from your receipt and enter it. Then click "Start".
If the store number doesn't match with the correct state or you make any other mistake on this step you will be asked to re-enter the information from your receipt starting with the store number.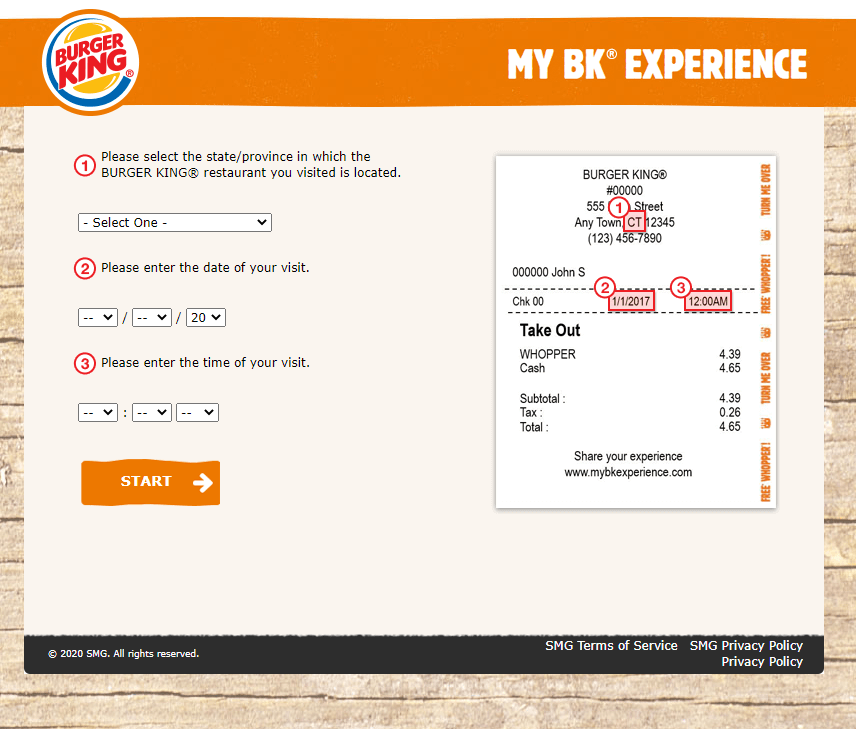 Step 4: At this point it's time to fill out the survey. Just answer the questions about your recent visit, clicking next to advance through the questions. It's important to only provide feedback about your recent visit and not based on past experiences at any of their restaurants.
Pro Tip: Remember to be honest if there was anything about your dining experience that upset you. The company can't improve if they don't know where they are falling short.
Step 5: You are now finished with the survey and will be provided with a code for a Free Whopper sandwich. Fill out the code on the back of your receipt and be sure to keep it in a safe place. Without the code and your receipt you will not be able to get your prize of a Whopper. These codes do expire so don't wait too long to make another visit!
---
Other Surveys Worth Checking Out
---
About Burger King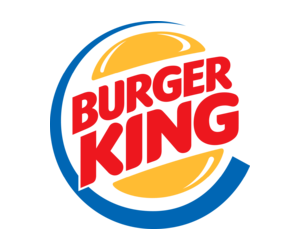 Bk is a worldwide company that was founded in 1954 and has since grown into the 2nd largest fast food burger & fry joint in the entire world. The company is famous and widely known for it's Original Whopper which is just a hamburger that consists of a 4oz flame-grilled beef patty, bun, mayo, lettuce, tomato, pickles, ketchup, and onions. The company currently has over 17,500 locations in more than 100 countries. Over half of the locations are in the U.S. and over 99% of those are privately owned.
---
Further Resources
Phone Support: 1-866-394-2493