Do you like free food? Jack in the Box wants to hear your feedback! You could win two free tacos or other great food rewards just by taking the JackListens survey. All you need is a survey invitation code, located on a recent receipt.
This feedback is a valuable opportunity for the company to improve service, products, and even the restaurant atmosphere.
Just go to JackListens.com to complete the survey for a chance to win free food. 
---
Our  JackListens Survey Guide
To begin the Jack Listens survey, all you need to do is visit the survey website and use the code on your recent receipt to get started. 
You can take the survey in Spanish or English, and the survey should take 15 minutes or less. 
Before you begin, however, here are some quick guidelines:
You must be a legal American citizen of the United States or District of Columbia.

You must be at least 18 years of age.

Internet access via a tablet, phone, or computer is necessary to take the survey.

The receipt must be less than 72 hours old.

This opportunity is not available to current employees or representatives.
---
Step-by-Step JackListens Survey Instructions
Step 1: Open your chosen internet browser and visit www.JackListens.com
Step 2: Select your preferred language (English or Espanol). 
Step 3: Locate the 14-digit number on your receipt and enter it into the appropriate box.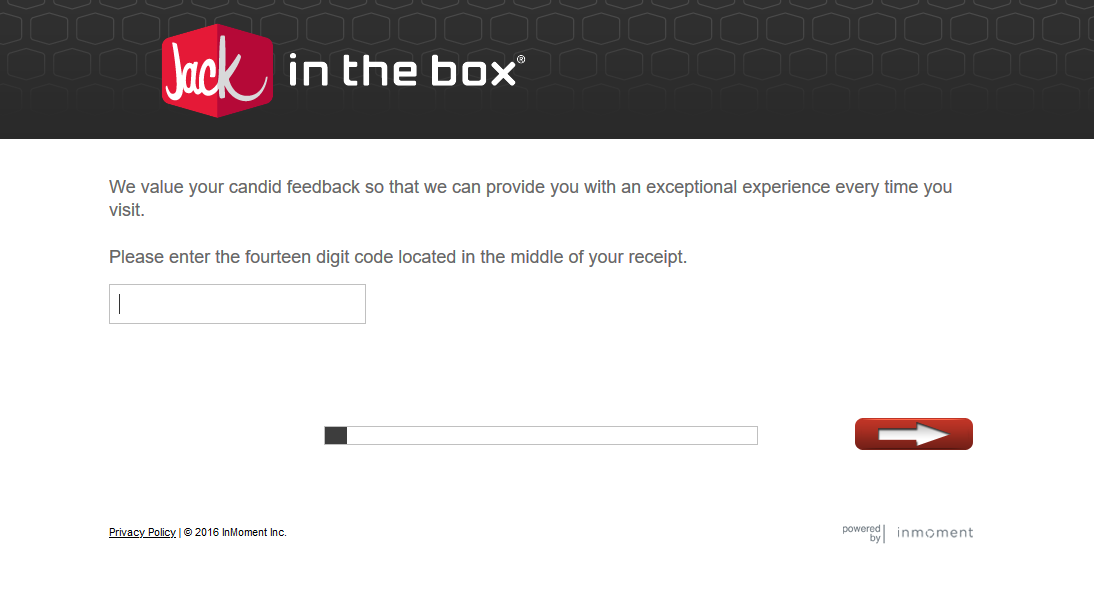 Step 4: Answer each question as honestly as possible. You may give additional feedback in the boxes provided, but that is optional.
Step 5: Record the coupon code on your receipt and bring the receipt with you to obtain your reward upon your next visit. 
Note: To take the survey by phone, call 1-858-876-0461
The receipt code is active for up to 72 hours after receiving it, while the prize coupon is active for up to a week after the survey is taken. There is no limit on how many coupon codes you can receive as long as you have a valid survey invitation. 
Note: The reward for taking this survey may vary based on location and time. Some examples of prizes include a BOGO deal on particular sandwiches or two free tacos. Contestants should check their receipt for the specific reward offered. 
---
Other Coupon Options
Your Jack in the Box survey feedback is always rewarded! To receive other coupons, you can visit the JackListens.com website. Click on "Offers and Stuff" at the top of the page, and enter the information requested to receive ongoing coupons and offers. 
---
Related Fast Food Restaurant Survey Guides
Hardee's & Carl's Jr. TellHappyStar
---
About Jack in the Box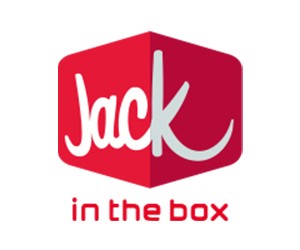 Jack in the Box was established in 1951 and has quickly become one of the largest fast-food restaurant chains in the nation. This American fast-food chain has spearheaded the industry standards of convenience foods, knowing that people who live outside the box need food at any time of the day or night. 
All cravings are welcome at the restaurant, as they have one of the most extensive and most unique menus in the fast food industry. The restaurant strives to serve all kinds of cravings with many locations open 18-24 hours a day, so you can get what you want, when you want it. 
Contact Information
Twitter: @JackBox
Website: www.jackintheboxinc.com/contact
JACK IN THE BOX
Attention: Guest Relations
9330 Balboa Avenue 
San Diego, California 92123-1516