Have you been to KFC (Kentucky Fried Chicken) recently and kept your receipt? Well, it might be winner, winner, chicken dinner! By providing customer satisfaction feedback at www.MyKFCExperience.com, you will earn free goodies. 
It's important to the company that you leave your feedback so they can improve their food and customer satisfaction so go take the survey now, with free food to boot!
---
Or My KFC Experience Survey Guide
KFC is the second largest fast-food chain in the world. With nearly 23,000 stores in over 150 countries, it's no surprise everybody loves Colonel Sander's secret recipe. If you have eaten at KFC in the last 30 days and kept your receipt, you can get your hands on even more finger-lickin' good chicken!
There are a couple of essential things you should know before completing the customer satisfaction survey. You can read the full terms and conditions at the My KFC Experience website; simply click on the "SMG Terms of Service" button at the bottom of the page. The privacy policy is also available in the same location.

You need to be the age of consent or older in your country to complete this survey.

You only have one entry per reward period and only one entry per receipt. 

You must have a receipt – purchase is necessary.

You will need a computer, smartphone, or tablet with a reliable internet connection to enter.

You can only complete the survey online.
---
Step-By-Step My KFC Experience Survey Instructions
Once you have your receipt ready, it will only take a few minutes to complete the KFC  survey. 
Step 1: Using a reliable internet connection, go to www.MyKFCExperience.com with your preferred browser. Before you start your survey, you can choose to complete it in either English or Spanish.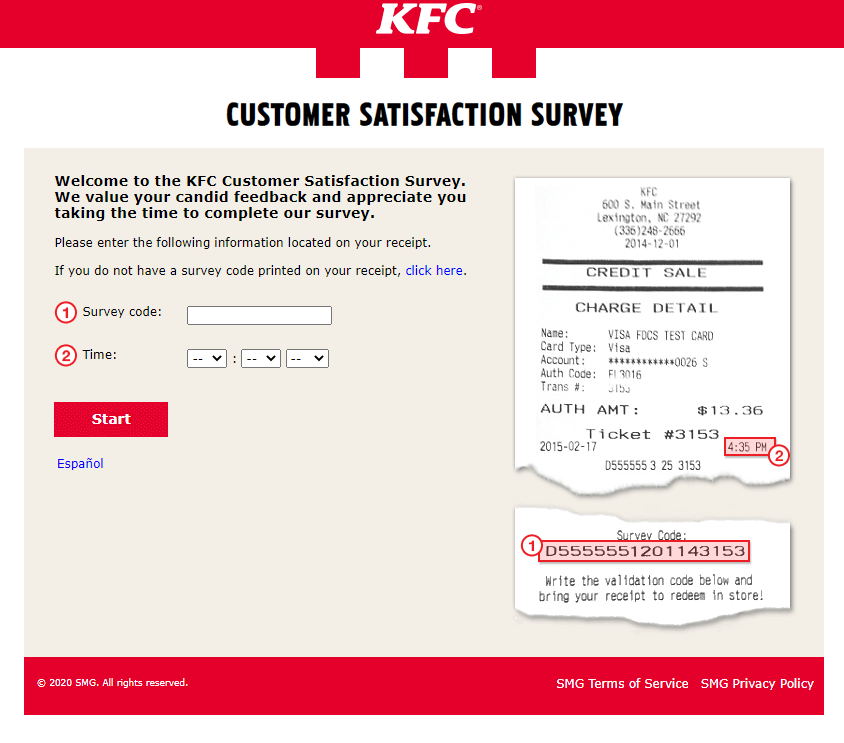 Step 2: Enter the survey code and your visit time.
Note: If you do not have a survey code, there is a link to click on the same page that will direct you to a new page where you will fill out different information from your receipt. You will fill out the store number, date, time, and ticket number from your receipt.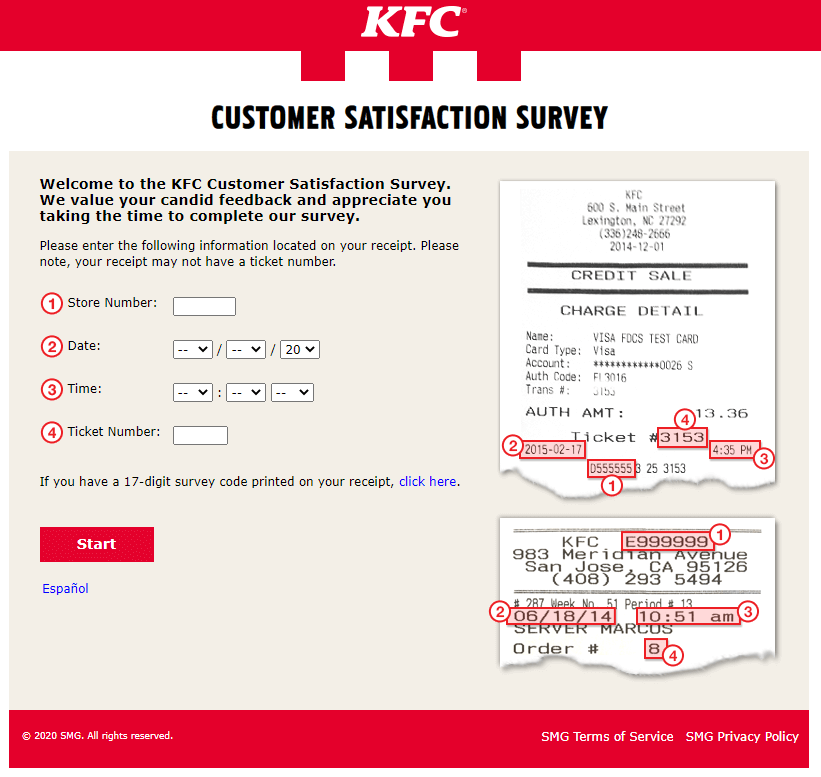 Step 3: Click "Start" to begin the MyKFCExperience.com survey.
Step 4: Answer several questions about your latest experience with KFC.
Note: You will be able to answer questions using a range from highly satisfied to highly dissatisfied. Please give honest feedback. There will also be a chance to type in any additional comments you may have. This feedback is an excellent opportunity to give kudos to an employee who deserves it.
Step 5: Write down your coupon code on the receipt and bring it with you the next time you visit a KFC restaurant.
---
MyKFC Experience Rewards
Once you have completed the survey, you will receive a coupon code for free food, beverages, or desserts. The important thing is that you gave honest feedback for the KFC survey to better serve your needs.
There are important things you should know about the survey rewards:
The prize is one coupon per receipt.

If you win, you must pay any applicable taxes and fees.

The sponsor does have the right to substitute any reward with a reward of equal or greater value, but no other substitution.

A transfer of the reward is permitted.

If you are an employee of a KFC or have any relation to an employee, you cannot complete the survey.
---
Other Reward Surveys Worth Checking Out
---
About Kentucky Fried Chicken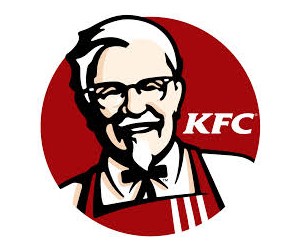 KFC was founded more than 70 years ago in Louisville, Kentucky. When KFC first opened, the head cook Colonel Harland Sanders founded the "Secret Recipe" blend of herbs and spices that we all love today. This American fast-food restaurant started in 1952, KFC is the second largest food chain worldwide various menu items, including fried chicken, flaky biscuits, and desserts.

Contact Information
You can fill out their customer form online at https://www.kfc.com/about/contact-us or call 1-800-CALL-KFC for customer support.