Not matter whether you're a tax professional looking for assistance with Pro Connect or an accountant who needs help with either Quickbooks the Glance.Intuit remote sharing service can be of great help to you and ultimately save you a bunch of time troubleshooting!
With this service you can contact directly to a live Intuit agent and share you screen, allowing them to take over and show you exactly how to perform the action you're trying to get done.
This service will get you back on track quickly and solve just about any issues you're having so we highly recommend it!
---
Step-by-Step Glance Intuit Download Instructions
If you're trying to use the intuit's remote sharing customer service then you'll need to download and install the GlanceGuestSetup 4.8.1.exe file in order to be able to connect to a remote access session and get tax or accounting help from an Intuit representative.
It's a quick and easy process, just follow the steps below!
Downloading this application is simple. Just visit glance.intuit.com and your download will automatically begin upon loading the page.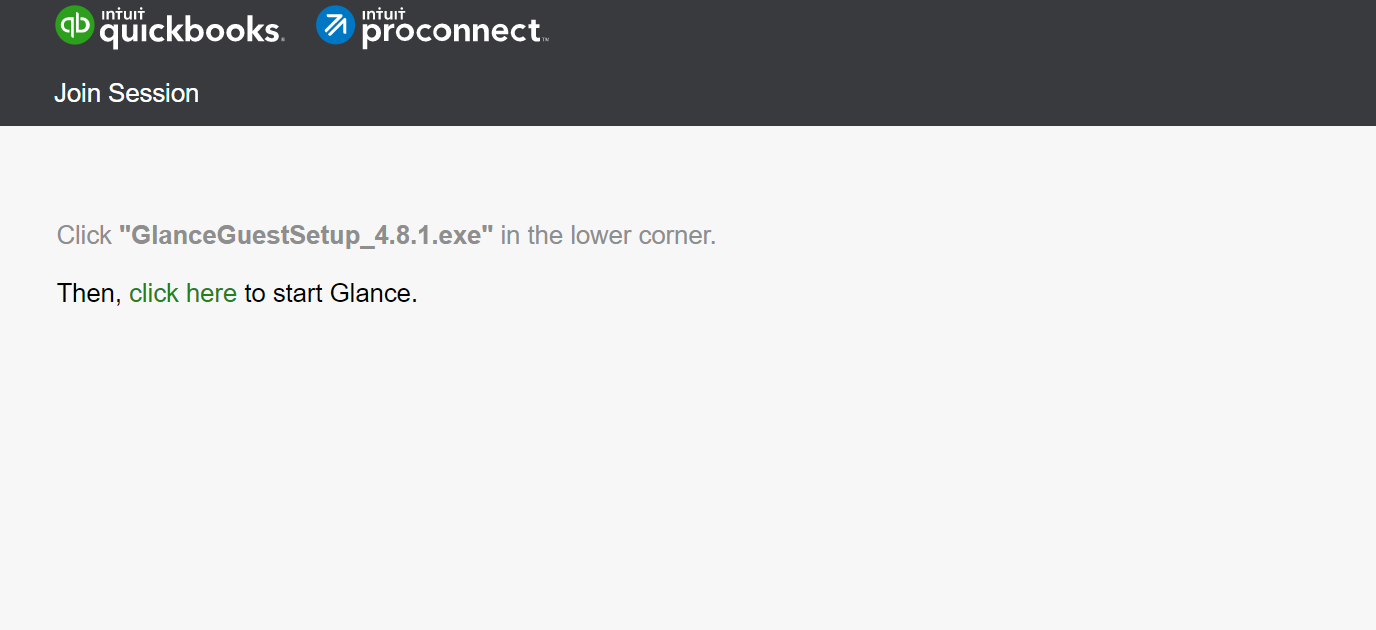 After download click on the .exe file in the lower left corner of your browser and follow on the on screen prompts to install Glance Guest and get moving forward.
Once download just open the application and follow the prompts to connect with a customer service rep.
You'll need to contact Intuit support in order to get a code that will allow you to start a remote support session.
Check here for more details about Glance in our full review of Glance.Intuit.com that has way more than most probably want to read.