Do you work for United Airlines? There is a fast and easy portal that allows you to check all employee related info in one convenient place. This United Intranet shows you many tools from basics like weather updates and travel policies to corporate news and promotions.
As a dedicated employee to a major airline company, you deserve to have a firsthand look at what's going in in the sky and on the ground. Whether you want to book a flight, apply for a pilot position, or check out the latest posts on Twitter, you can use the United Flying Together portal.
Go to www.FlyingTogether.ual.com to get started. 
---
Our FlyingTogether.ual.com Guide
Please remember the following before accessing the site
This website is for

employees only

All company communications through the remain confidential 

The company may monitor your employee portal to confirm confidentiality 
---
Step-by-Step

United Intranet Login

 Instructions
Step 1: Using your smartphone or computer, visit www.FlyingTogether.ual.com.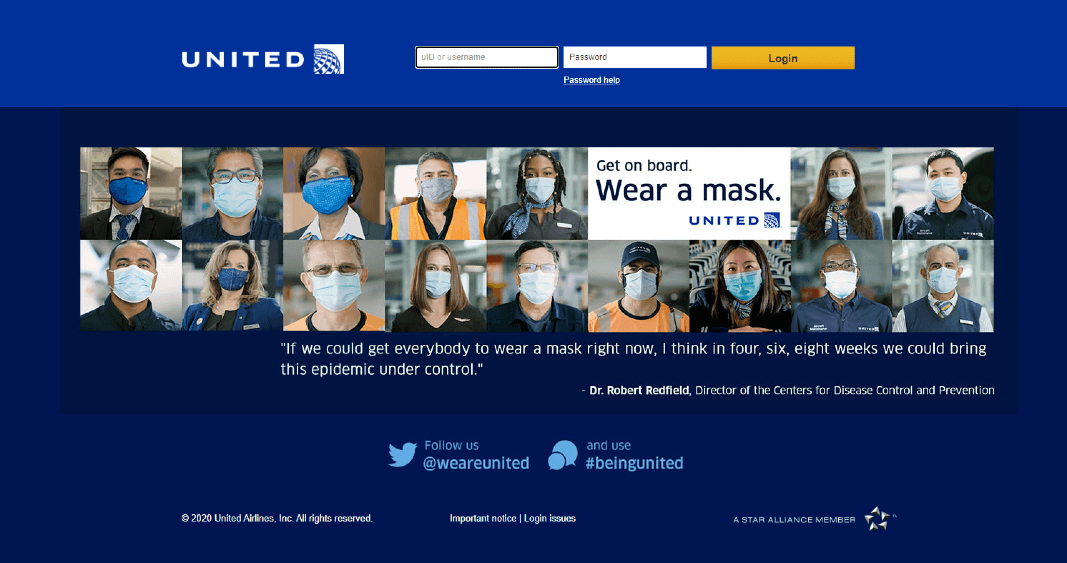 Step 2: Type in your username and password. Click enter. 
Note: If you are having trouble with your login, there is a link that says 'Login Issues' near the page's bottom. If you click it, the following information appears: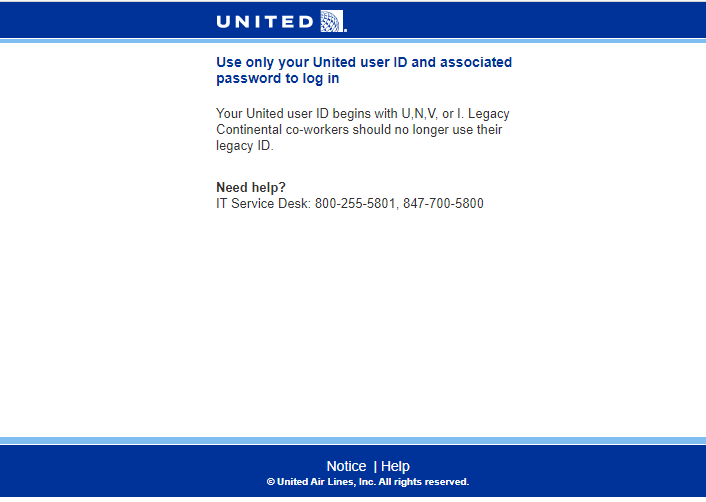 Keep in mind that you can also click the 'password help' button under the login box. However, you must have your employee ID to reset your password. 
Step 3: Browse the United Flying Together employee portal as you need. 
That's it! The new version of the United Intranet is user-friendly and available on mobile devices as well as computers. 
---
More Information About the Flying Together Employee Portal
If you are familiar with the old version of the site, there have been a few updates to the current web page. Check out the following things to browse when browsing the site
Header 

– In the header, you can check out the weather for any location. There are also essential notifications and reminders, such as password reset alerts. 
Employee Profile

– Here, you can manage your personal details like your password and preferences. You also will sign out of the employee portal under this tab. 
Navigation 

– You can browse several tabs under the navigation link, including the 'find department' tab, which has specific links to info needed to perform the airline tasks. Under the 'employee services' tab, you will find all of the policies and forms required for airline employees. The news tab gives you access to current information related to the company, whereas the 'our airline' tab connects to every department, including details about network, fleet, products, and strategy. Finally, the navigation link has a travel tab so that you can manage your plans and see travel eligibility. 
Tools and Favorites

 – Do you need to look up a co-worker's contact information or access EmployeeRes? The tools link will help. You can save all of your favorites here, too, such as existing tools or recent webpages. 
Key Operational Metrics

 – Check out performance-rating metrics as well as competitor ranks. 
Corporate News

 – You can quickly discover the latest news about United under this tab. 
Divisional and External News

 – If your department has news, it will appear under this section. You have the option to add news feeds from other departments as well.   
Additional Operational Metrics

 – Find safety goals as well as weather issues for all major airline hubs. 
Social 

– Take a peek at United's latest Twitter posts, or follow other social media platforms.  
Promotions and Important Information

 – You can apply for promotions, view company initiatives, and check out any time-sensitive programs. 

Footer 

– On the bottom of the Flying Together website, you will see links and contacts for additional information.  
---
About United Airlines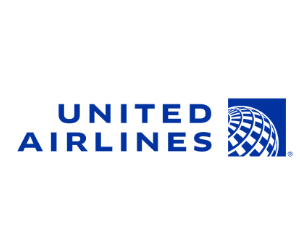 This airline was founded in the late 1920s, first as United Express — a regional airline service with independent carriers. However, the company as it stands today was established after the merging of multiple airlines, with the oldest being Varney Air Lines from 1926. United Airlines is an original member of Star Alliance, the world's biggest airline alliance with 28 airlines total. 
Since then, United has used nine major hubs, including the following:
Chicago 

Newark

Houston

Denver

San Francisco

Washington-Dulles

Guam

Los Angeles 

Toyko
It has 370 stops, making it the largest airline in terms of destinations. United also carries the most passengers and makes the most departures — 5,000 flights each day and 138 million passengers per year. Regarding fleet size, this American airline is the third-largest in the world. 
In 2010, the company merged with Continental Airlines, giving the company over 84,000 employees. Its headquarters is in Chicago. 
Contact Information
Email:

 flyingtogether@united.com

IT Service Desk:

 1-800-255-5801 or 1-847-700-5800