If you are looking to save money on your home phone by switching to VoIP then you've come to the right place. There are many great Residential VoIP providers available to consumers looking to ditch their traditional landline company and cut their monthly phone bill from $50-$70 per month to under $20 per month.  Below you can find YouReviewIt reviews that include our overview and additionally REAL USER REVIEWS for each provider. See our review standards to learn about how we're different from other review sites.
As you'll noticed, some have great ratings and others, not so much. It really just depends on what you're willing to deal with in order to get cheaper and cheaper home phone service. The lowest priced ones typically have poor customer and they may come with a few technical glitches here and there. The reality though is that it's a no-brainer and you can't go wrong by switching to VoIP and saving a significant amount of money each month.
Our comprehensive overview includes details on plans, pricing, available features, call quality, customer service and call quality. We recommend speaking to at several providers to get a feel for how they interact over the phone as it's usually an indication of the quality of service you can expect if you run into technical issue and need to contact customer support. If you just want the best deal we suggest magicJack as they provide their VoIP adapter for just $35 and it comes with 12 months of free service. After that you can renew yearly for just $40.
*If you're actually looking for information on Business phone services you'll want to hop on over to our Business VoIP section!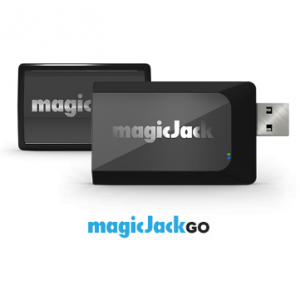 What Is magic Jack? magicJack, in its most basic sense is a telephone service provided by magicJack VocalTec Communications. Generally used as a home…