Here at YouReviewIt we offer reviews of various consumer products and services including VoIP Provider Reviews, Beauty Products, As Seen On TV Product Reviews. 
We know our site is ugly but at the end of the day we know a beautiful site doesn't get you the answers you're looking. We know people really only want a quick, user-friendly site with accurate and detailed information on the products they are researching. So that's what we have provided here! We don't focus on fancy designs but rather we focus on user experience so that people like you can quickly and easily find the information you're looking for in the least amount of time possible.
Latest Posts
---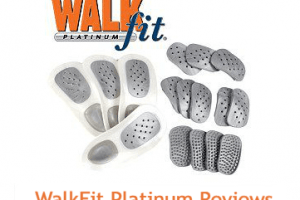 The WalkFit Platinum orthotics are the latest generation of the Walk Fit orthotic products. Their products have been on the market for over a decade and have stood the test of time as a an affordable solution to help with peoples foot, arch and lower-body pain that comes with standing and walking.
Our History
---
At YouReviewIt our original intention with this site was to provide consumers like you with a basic overview of the products we added to our database and allow real users to come and leave reviews (Hence our name YouReviewIt). I started out the site this way back in 2009 but over the years I was not able to gain very much traction from user reviews mostly due to the rise of Amazon and other large brands.
Of course we still urge site visitors to seek out real user reviews (Amazon is usually the best option for this) in order to help them make the best buying decision. We know nothing can substitute for a review from someone that has used a product over the long term.
Our Future
---
We have and are expanding and adding new content now focusing on product reviews and various other tech related how-to guides where we feel we can provide better answers than the ones already available on the web.  Our intent is to keep adding to these sections in the coming years and help consumers like you save time and money!
We're small and we love to hear from our readers so if there is something you would like us to cover or you just want to drop us a line feel free to reach out by visiting our contact page.
Sections Found On Youreviewit
---