Vonage Business, formerly known as Vocalocity, offers VoIP services specifically for
small and medium-sized businesses
. This company helps businesses build their own plan to meet their specific needs. Founded in 2003, Vonage Business is available in both the U.S. and Canada. There is a large in-house customer support team as well as many online resources for Vonage Business subscribers.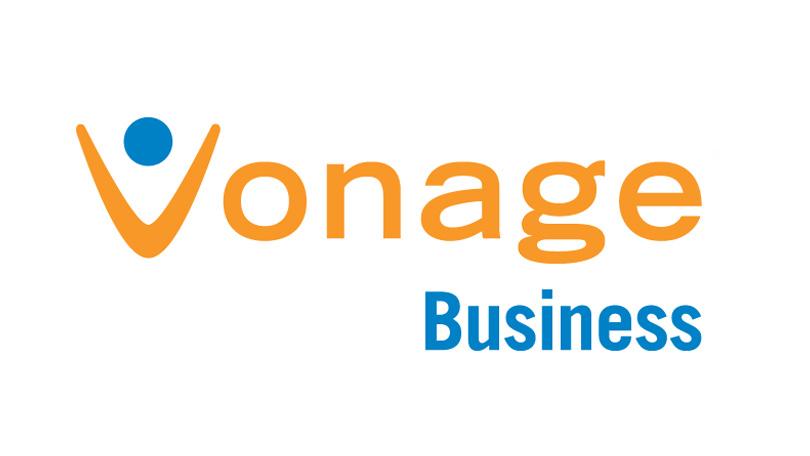 Our Vonage Business Review
---
What is Vonage Business?
Not to be confused with the Vonage Residential Service, Vonage Business offers small businesses a hosted telephone service that uses only an internet connection and IP phone or softphone. This phone service enables business owners and employees to make and receive calls through their high-speed internet connection. There are a number of different features that Vonage has to offer, including Call Conference, Voicemail to Email, Caller ID, Dynamic Caller ID, and many more. This VoIP provider allows businesses to build their own plan so they can get exactly what they are looking for without having to waste money on features they aren't going to use.
---
Service plans
Vonage Business's base plan costs a total of $39.99 per month per line, which comes in slightly higher than the cheapest Ringcentral plan. Despite being a bit more expensive it offers great value with a wide range of features that are perfect for smaller businesses. Businesses that go through this provider can pay for as many different lines as they need. Although there is no one specific plan that Vonage offers, they do allow their commercial customers to build their own plan. If you are interested in this company's VoIP services, you can get a free quote on their our by entering your full name, phone number, company name, company size, zip code and email address.
---
How much money can I save with Vonage Business?
When you take into consideration that Vonage Business's VoIP phone services only cost $39.99 per month per line, you can expect to save at minimum $30-$50 each month on your phone bill. One of the best things about this provider is that it allows its customers to customize their own plan so they always get their money's worth.
---
Features
Vonage Business offers well over 40 different features for businesses that need definitive communications solutions. Some of the features that you can expect to get with this provider as a business customer include call announce, call blocking, call center, call conference, call forwarding, call group, emergency assistance (911), music on hold, paging group, mobile connect, multiple devices on one extension, call pass, call queue, call screening call transfer, set caller ID, phone number porting, click-to-dial voicemail, voicemail to email, voicemail transcription, and much more. You will be able to take the time to decide which features you want to add on to the basic ones that you get with your plan. One of the best things about Vonage Business is that they allow their business customers to get the features they need.
The solutions that Vonage Business offers for businesses include three-way conferences, allowing you to invite a third person to join the call you are on. You will be able to start this process by simply calling the first person and then calling the second person, bridging the two calls for a conference call where everyone can interact with each other.
Call logs for all extensions is another benefit that you will get for your business when signing up with Vonage. You will always be able to access call logs for all the extensions. This feature can be particularly helpful for auditing purposes so you can review some of the phone calls initiated from a certain extension.
The Call Management functions offer a number of features, including auto dialing, call blocking, call waiting, and call forwarding. You will find that these features are fairly standard with a majority of business phone systems, which is precisely why Vonage Business does not charge their customers for them.
Apps
You will find that Vonage Business allows businesses to increase the efficiency of their communications system while improving productivity with a number of different apps. There is Vonage Business Desktop, which is a free application that allows you to harness all of the power of your business's phone system in your desktop computer. This app comes loaded with a suite of free plug-ins that can really increase your business's productivity by quite a bit.
There are also numerous mobile apps that you will be able to use when you are a Vonage Business customer. This provider offers two mobile apps that allow you to manage your business communication from virtually anywhere in the world, as long as you have your mobile phone and can connect to the internet. You will be able to give callers the impression that you are talking to them from the office, even when you are in another part of the country. If you ever need to use your features while you are traveling, you will be able to enjoy all of them in the palm of your hand with your smartphone. With the help of the Mobile App as well as the HD voice and video capabilities of Mobile Connect, running your business will become much easier.
The softphone app is great for businesses because it provides employees with the ability to talk with others directly from their laptop or PC. This means that you will be able to keep your business running smoothly even when you are on the go. You will be able to take full advantage of all the features that you are used to with your desk phone on your laptop so you don't have to go without a single one of them. Some of the features that you will be able to take advantage of through your laptop include three-way calling and call transfer.
---
Customer Service
Vonage Business's customer support is actually quite impressive and very efficient as well as helpful when it comes to assisting customers with any problems or concerns they may have. This company's customer service representatives are available online for live chat as well as over the phone. Customers who want to speak with someone in customer service will be able to do so by opening a ticket to report and track any problems they are having. This company's website also offers customers a number of different guides for setting up their services and finding solutions for a variety of issues. While a lot of VoIP companies have inferior customer service, Vonage Business is definitely not one of them.
---
Service Setup Process
Similar to what 8×8 offers, Vonage allows their business customers to build their own plan with as many different lines and features as they want. The first step in signing up with Vonage Business is to build your own plan. Start off by adding your first unlimited extension and add your company number. You will then need to choose how many phone lines you are going to require as well as choose which type of line suits your business the best. The last step in the process of building your own plan with Vonage Business is to select the features you want. You can start off with this company's standard 40+ suite of features and then select add-on options that will work well for your business.
It is important that you take the time to figure out which employees in your business will need a phone so you can make the right decision when it comes to how many phone lines you should pay for each month. Some businesses will need more phone lines than others, but you will absolutely have to think about this before going forward and making a final decision of any kind.
The Unlimited Extension that Vonage Business offers is $39.99, and these phone lines are excellent for businesses that are still growing because of the fact that they offer unlimited monthly calls throughout the continental U.S. and Canada.
The Virtual Extension option costs $14.99 per month and it is an especially ideal option for companies that have employees that work remotely and ones that have to travel a lot. When you take advantage of the Virtual Extension option, your employees will get a dedicated direct dial number, which is forwarded to their mobile phone, enabling them to work from anywhere at any time.
The Metered Extension costs $14.99 per month and it is basically a pay-as-you-go VoIP phone service. These phone lines are best for extensions that are not used very often, such as seasonal workers or interns. You will find that a Metered Extension will provide you with a low monthly rate and just $0.03 a minute. The internal VoIP calls that are made within your company will not be charged a per-minute fee, which is definitely something to consider when looking at this option.
When you are selecting the features you want with Vonage Business, it is important that you take the time to look through some of what this company has to offer. There are over 40 different features that you can get for your business phone lines. You will be able to add as many or as few features as your company needs, so you never have to worry about wasting any money whatsoever.
---
Call Quality
The quality of the calls is extremely important to businesses, and we have to say that we am very impressed by Vonage Business when it comes to keeping calls free of any static or noise of any kind. The majority of user are able to make calls quickly and carry on long conversations without having them get dropped or any other issues to speak of.
---
What We like
There are lots of good things that can be said about Vonage Business, including the fact that it offers high-quality VoIP services that are extremely reliable. This provider also offers a variety of quality hardware to choose from, including brands like Panasonic, Cisco, and Netgear. The prices for this company's hardware is very reasonable, allowing businesses to find what they need while saving money at the same time. The Cisco 303G model business phone is one of this company's more popular models and it costs just $89.99, offering 3 lines, speakerphone, a distinctive ring, large LCD screen, integrated Ethernet switch, and programmable speed dial. There are many different phones to choose from and it is highly recommended that you find out what your options are before deciding on a certain one.
There are no annual contracts required to take advantage of Vonage's Business's VoIP services, so you can cancel your service at any time without incurring fees of any kind.
You will also find that this provider offers over 40 different features for businesses. Perhaps the very best thing about Vonage is the fact that businesses that are interested in their services can build their own plan so they don't have to settle for a pre-existing one. One of the biggest faults of most VoIP and traditional phone service companies is that they do not let their customers choose which features they want like Vonage does. The fact that Vonage does not charge their customers any extra fees for the many features they offer is definitely another benefit to consider if you are currently looking for a comprehensive communications solution for your business.
---
FAQs about Vonage Business
What kind of internet connection do I need to use Vonage Business?
In order to take advantage of Vonage Business's VoIP services you will need to have a high-speed internet connection, such as DSL or cable.
Will I be able to keep my current phone number?
Yes, Vonage Business will allow you to keep your existing phone number. There is a "Keep Your Phone Number" tool on this provider's website that you can use to determine if your current number is transferrable. If your number can be transferred, the entire process will take anywhere from 7-10 days. Because this process takes a while, you will be assigned a temporary number.
How can I use Vonage Business with my mobile phone?
You will be able to use your Vonage Business service with your mobile phone in a number of ways, such as with Vonage Extensions, which allows you to connect your mobile phone to your plan. If you do not have a Vonage Business plan, the Vonage Mobile App will let you make regular calls, video calls, send free texts, video messages, and photos to other people who also have the app.
What kind of billing policy does Vonage Business have?
Your billing cycle and service will both start on the day you create your account using a credit card or e-check. You don't need to remember to pay your bill each month because the total amount for the service will automatically be taken out each month with the payment method that is on file.
Can I install Vonage Business myself?
Yes. It is extremely easy to set up a Vonage Business account. You will get an installation guide with your Vonage Box in the mail. There are also step-by-step instructions available on the How Vonage Works page of their website.
How do they compare to other top providers?
Vonage has been around since the beginning, pioneering VoIP when it became mainstream. Their custom packages can rival any of the big providers including Nextiva Office, 8×8 Virtual Office and even Ringcentral Office.
---
Final Thoughts on Vonage Business
While it is true that there are many different VoIP companies that businesses have to choose from, Vonage definitely sets itself apart with high-quality services, a wide variety of features, and competitive monthly rates. Both the hardware and service that this provider offers has been rated highly among many people, making it one of the more popular VoIP options for small to medium sized businesses. The superior call quality coupled with the excellent customer service makes Vonage Business is a very attractive choice for lots of businesses that need a communications solution that will conform to their specific needs. If your business is currently in need of an efficient communication option that also boosts productivity, Vonage Business could be the best overall solution.

---
Leave A Review