SupplyAID is dedicated to providing you with high-quality yet affordable sanitizing and cleaning products that ensure the health and safety of both you and your family. You can keep your home, car, office — and yourself — free of germs thanks to these gloves, masks, and sprays.

Our Review of SupplyAID – KN95 Masks, Hand Sanitizer & More
The Supply AID online store has everything that you could need to keep both your person and your home clean and sanitized. What's great is that they also provide these quality products at affordable prices so that you won't feel like you're breaking your wallet.
Keep reading to learn more about the quality, affordable cleaning product offered here.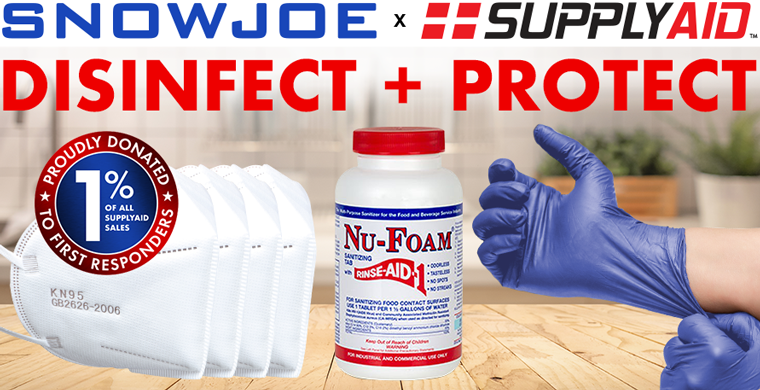 ---
Hand Sanitizer Review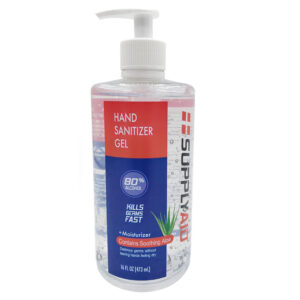 Are you searching for a hand sanitizer that won't dry out your hands? If so the SupplyAID sanitizing gel is for you. It uses 80% alcohol, which is higher than most other options out there, so it's guaranteed to kill at least 99.9% of germs on your skin. And because it's made with aloe vera, your skin will continue to feel soft and moisturized.
Available in both 8-ounce and 16-ounce bottles, it comes with a convenient pump that makes it easy to dispense the sanitizer when you need it.
[Related: Handvana Hydroclean Gel Review]
---
Disposable Gloves Review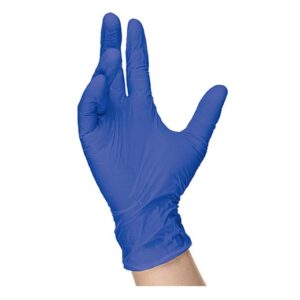 These nitrile gloves are perfect for those who have a latex allergy but still want to keep their hands away from infected areas. They are safe to wear daily but are designed for single-use only. They're available in three sizes (medium, large and extra-large) and come in a box of 100 to last you for at least a month or two.
---
SupplyAid KN95 Mask Review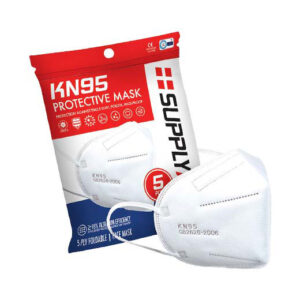 The foldable KN95 masks are 5-ply and are perfect for those who travel daily to and from work. The five different layers are designed to keep out pollen, air pollution, and microorganisms that could affect your health. These are disposable masks, and so should not be reused or washed.
---
SupplyAid Disposable Face Masks
These 3-ply disposable medical masks are great for stashing i n your car for emergencies when you're forgotten your regular mask at home. They're great against air pollution, pollen, and water droplets in the air that may be infected. The nose piece contains a wire that conforms to the shape of your face for a more snug fit and to protect you more effectively.

[Related: Shamwow Facemask Review and Air Police 4 Mask Review]
---
Protective Safety Glasses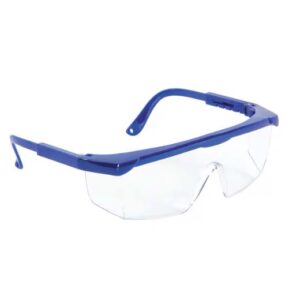 When using specific chemicals to clean your home, the first thing you should do is protect your eyes. They are susceptible membranes that absorb everything in the air, including those sanitizers or chemicals you're spraying around your home. Having these safety glasses on hand will ensure that you're protecting your vision, and they're adjustable to fit almost anyone.
[Related: CleanZone Mask]
---
All-Purpose Plastic Spray Bottles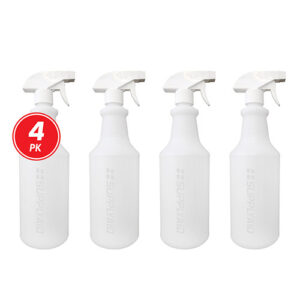 Do you have a dirty job? Perhaps you are about to move in or out of a home. Perhaps you like stocking up on good deals. Either way, do you need more spray bottles to clean all of the surfaces in your home? Look no further. These all-purpose spray bottles will ensure that you always have the right sanitation methods to keep your home clean.
Each container can hold about 32 fluid ounces, is BPA-free, and is leak-proof so that you never have to worry about wiping up an extra mess when you're done cleaning.
---
Glissen Nu-Foamicide All-Purpose Cleaner Concentrate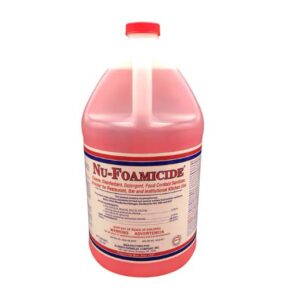 Everyone has been relying on the EPA to provide information on how to protect their health, and this all-purpose cleaner is definitely on their approved list. It can be used as a sanitizer for food contact, detergent for clothes, disinfectant and cleaner of surfaces, and a virucide for the kitchen.
---
Glissen Nu-Foam Multi-Purpose Sanitizing Tablets

These sanitizing tablets are designed to be used in the foodservice industry to eliminate harmful viruses and bacteria, including CA-MRSA and E. Coli, to name a few. One tablet can be added to 1.5 gallons of water for ultimate cleaning power. The tablets are made with ammonium germicide, which doesn't leave behind a residue or aftertaste on any cutlery.
---
Chemical Sprayer Starter Kit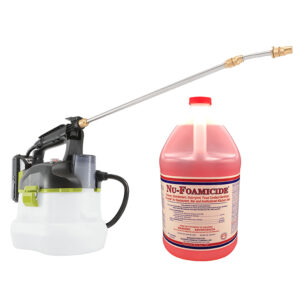 Are you tired of weeds and pests in your garden? This sprayer starter kit will get you on the right road to helping your garden stay pest-free. The long arm (that telescopes up to about 29 inches) makes it easy for you to reach those difficult areas. It keeps the chemical away from you as much as possible, too.
The kit also includes a gallon of NU-FOAMICIDE All-Purpose 1 Gallon Cleaner Concentrate. Just add a few ounces to a gallon of water, and you're ready to get rid of those pesky germs, bacteria, and viruses that may be plaguing your home.
---
FAQs
How Much Do These Products Cost?

Prices for products vary. However, every order comes with an 8-ounce bottle of hand sanitizing spray. Also, all orders over $100 come with free shipping. You can get 10% off your next order if you sign up for promotional emails and an additional 5% off if you sign up for promotional texts.
---
How Long Do These Products Take to Ship?
Because of the current pandemic, shipping is taking longer than usual, so there is no estimation as to when products may arrive however once you complete your order you should receive an estimated shipping date.
---
What is the Return Policy?
Unfortunately, because of the nature of the products they provide, the company does not accept any returns on purchased and shipped products. All sales are final.
---
How Can I Contact Customer Service?
There are three ways you can contact customer service. You can call them at their toll-free phone number at 1-866-766-9563 during the hours of 9 am to 7 pm EST on Monday through Friday, or 9 am to 4 pm EST on Saturdays and Sundays. If you have any issues with their toll-free number, you can also call them at 732-800-6223.
You can also email your concerns at help@snowjoe.com.
Lastly, you can click on the "Message Us" button on the lower right of every web page on the official website.
---
Conclusions of SupplyAID Review

If you're looking for one place for all of your sanitation needs, then SupplyAID is your online store of choice. The variety may not be there, but it's more important to have reliable products that have been proven to protect people's health.
And at these affordable prices, it's much easier for you to replace them when they start to wear out or run out of cleaning products. It pays to protect your health. Use cleaning supplies from a store that has your well-being at the forefront of their concerns!