This is an article about the Remington i-LIGHT Pro Hair Removal System that is designed to provide its users with long-lasting, smooth, hair-free skin in as little as one month of use.  Like other similar products, the device uses Intense Pulsed Light to deliver hair removal that will last at least six months.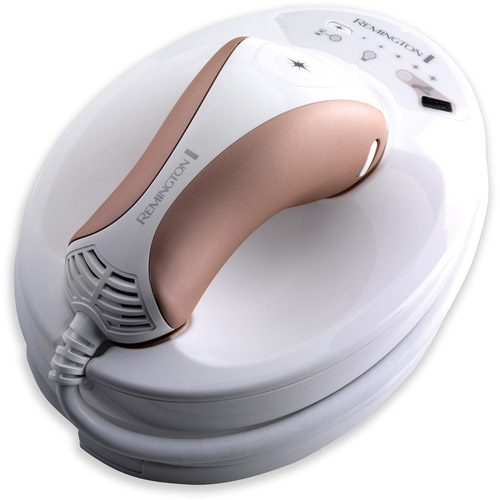 Remington i-Light Pro Hair Removal Device
Product Overview
The Remington i-LIGHT Pro Hair Removal System (iLight Pro IPL6000), developed by Shaser BioScience, is an at-home hair removal product that has been designed to provide users with high quality, professional hair removal from the comfort and privacy of the user's own home.  Shaser BioScience is a leading developer of energy-based aesthetics products that have been FDA cleared for home use.  The dermatologist-developed i-Light Pro has been FDA cleared, and is clinically-proven to deliver long-lasting hair removal in as little as just three treatments.  The device's power cord allows users to continue a hair removal session without having to worry about the charge of its battery, like some other hair removal devices.  With five different treatment levels, users can enjoy a customized hair removal session that is right for the particular skin tone, hair color, and treatment tolerance.
top of page
How to Use the i-Light Pro
Because of the way this device works, no protective eyewear is necessary during each treatment.
1)      Users should shave the skin of the area intended to be treated.  Freshly shaven skin results in the most effective results from the i-Light Pro.
2)      Ensure that the skin is clean, and completely dried.
3)      Plug in the device, and press the Power button on the base of the unit.
4)      Unlock the device by placing the area of skin to be treated directly over the device's Skin Tone Sensor.  Note: prior to treatment, a small patch of skin should be treated.  It is recommended that users wait 24 hours to ensure that the skin will tolerate treatment before continuing.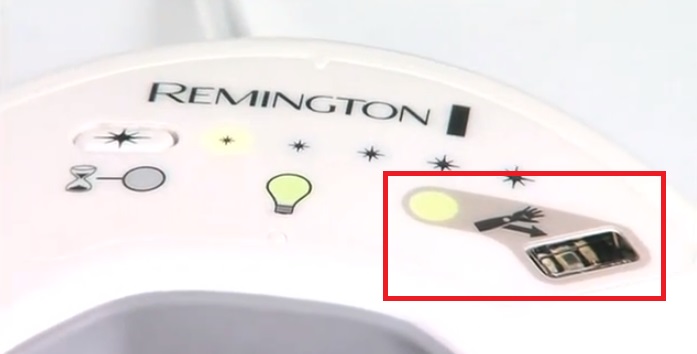 5)      Set the energy level to the desired setting.  When the device turns on, it will automatically begin on the lowest treatment setting.  While the highest energy settings deliver the most effective results, they can be more uncomfortable for users than lower treatment settings.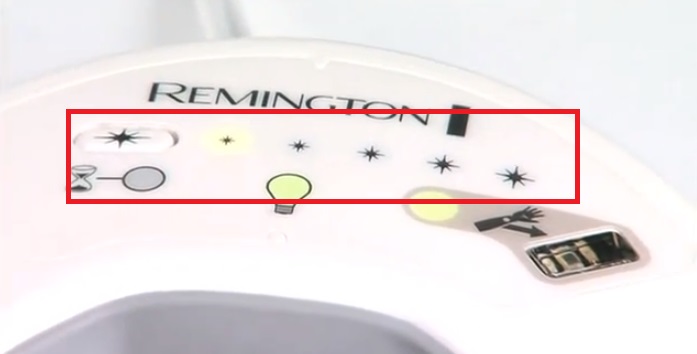 The i-Light Pro has 5 Intensity settings
6)      Place the treatment area in full contact with the skin, and press the Flash button on the wand.  If the treatment window is not in direct contact with the skin, a pulse of light will not be emitted.
7)      After each pulse of light is emitted, move the wand to a new location.  Moving the wand in a grid-like pattern will help ensure complete treatment of the area.  Be careful not to stack or overlap pulses of light, as this can result in excessive reddening or skin irritation.
8)      When a treatment is complete, turn the i-Light Pro off, and unplug it from the wall.  Wait for the device to cool down, and clean the handpiece with the included lint-free cloth prior to storing the device.
A single treatment should be performed once every two weeks for the first three sessions.  After this, an occasional maintenance treatment may be required.  However, most users of the i-Light Pro see dramatic results after the first three treatments.  An average of 47.8% less hair was observed 6 months after the first three treatments in users of the i-Light Pro.  Each use of the Remington i-Light Pro delivers better and longer-lasting results.
To help users keep track of their treatment sessions more effectively, Remington has developed an App that helps users track when they treated their skin, and when their next treatment session should be performed.
top of page
Duration of Treatment
A nearly 50% reduction in hair re-growth was observed in users of the Remington i-Light Pro after just 1 month (3 sessions, 2 weeks apart).  However, reviews indicated that as with any home hair removal product, results tend to vary significantly.  Variables that can lead to differences in results include age, genetics, hair color, skin tone, and the treatment protocol.
For most people, however, noticeable results from the i-Light Pro will begin to be noticed after 1 month following the third treatment session.  Any hair regrowth that does occur after these initial treatments will tend to be finer and lighter.
top of page
Who Can Use the Remington i-Light Pro
The i-Light Pro Hair Removal System has been proven to be safe and effective for women and men alike.  It is intended for use by those with light to medium skin tones, including white, ivory, tan, beige, and light brown.  For those who are unsure if they are a candidate for using the i-Light Pro, a skin tone chart can be found on the packaging of the device, as well as the included i-Light Pro Use and Care Guide.  One is also included below.
The Remington i-Light Pro Hair Removal Device will work very effectively on individuals with naturally brown or black hair.  It tends to be less effective on blond and red hair because of the technology of the device.  Furthermore, the device has not been proven to be effective on those with white or gray hair.
Parts of the Body That Can Be Treated
The Remington i-Light Pro has been proven to be effective for removing body hair below the neck.  It is not safe to use on the face, on the head, ears, neck, or around the eyes, including eyebrows or eyelashes.  Doing so could potentially lead to permanent serious eye damage.top of page
Safety Features
The Remington i-Light Pro is equipped with several safety features to help users ensure that users can treat their skin safely and effectively.  The device's skin tone sensor helps users make sure that their skin is the proper tone to be treated safely.  The device has been designed for those with light to medium-toned skin.  After with most other light-based hair removal systems, the i-Light Pro could cause skin damage or discoloration if used by someone with skin that is considered to be too dark.
A skin contact sensor on the device ensures that pulses of Intense Pulsed Light are not emitted into the environment, where they can cause harm to people's eyes.
The device features an automatic shut off if it begins to overheat.  Although overheating is very rare, it can occur in room conditions are right, or if the device is used for an extended period of time.  When this occurs, the Cool Down light will glow, and the device will cool itself down.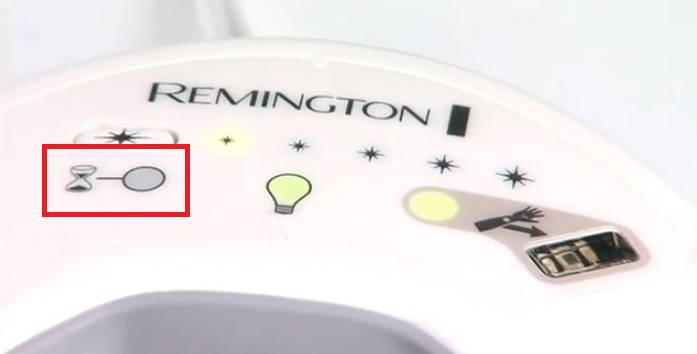 When this indicator glows, give the i-Light Pro a few minutes to cool down before using it.
Side Effects of i-Light Pro
With its numerous safety features and extensive clinical testing, side effects of the i-Light Pro should be minimal.  Although some reddening and blistering of the skin is possible (though unlikely), most users tend to experience a sensation of mild warmth or tingling on the area of skin being treated.  Mild reddening of the skin that was treated is normal, however, and will resolve within two to three days.
top of page
Replacement Parts
The primary replacement part of the i-Light Pro is the device's lamp cartridges.  Each cartridge, which typically costs users about $24.99, are designed to deliver 1500 flashes of light.  This is enough for two to three full body treatments, including the underarms, lower legs, and bikini line.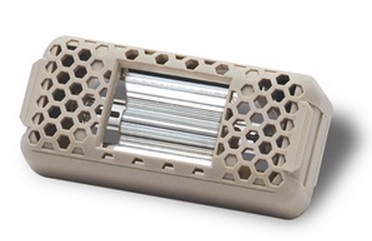 i-Light Pro Replacement Cartridge
The Remington i-Light Pro Hair Removal device features a cartridge indicator light that informs users when the flashes of light on each bulb are dwindling.  When 90% of the cartridge's pulses have been used, the cartridge status indicator light will glow Yellow.  A flashing light on the i-Light Pro indicates that ll of the cartridge's pulses have been delivered, and no further pulses of light will be emitted.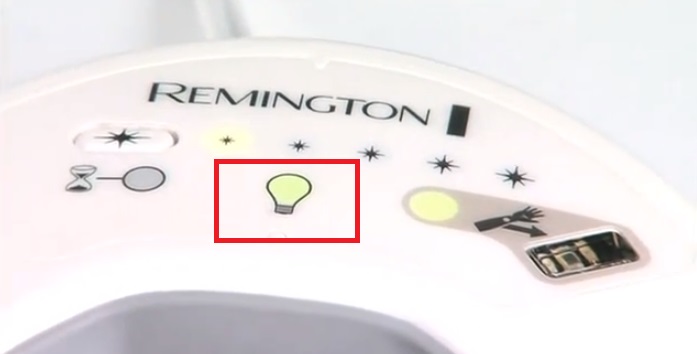 This light bulb when glow green when ready to use, yellow when 90% of pulses have been used, and flash yellow when all pulses have been used.
Technology
Complete with a high quality Xenon Flash Lamp and ProPulse Technology, the i-Light Pro Hair Removal Device is packed with much of the same technology that is utilized in professional hair removal clinics and salons around the world.  Intense Pulsed Light is a technology that has been clinically proven for nearly a quarter of a decade, and is found in many other home hair removal systems.  However, with various filters on the device that eliminate Ultraviolet (UV) and other harmful light, only therapeutic light is allowed to reach the skin and hair.
The way Intense Pulsed Light works is by emitting a pulse of light to the root of the hair.  The pulse of light targets a dark pigment in hair called melanin, which is attracts light to it.  When the light reaches the hair's follicle, the light energy emitted by the i-Light Pro is converted to heat energy.  This rapid heating of the hair follicle causes it to cease growth.  When growth is disabled, the hair will fall out within a week or two, and little to no new hair replaces it.
The reason why multiple treatments are required by the i-Light Pro and other similar home hair removal products is that these types of treatments are only effective on actively growing hairs.  There are three phases of hair growth: the Anagen Phase, the Telogen Phase, and the Catagen Phase.  The Anagen phase is the active growth phase of a hair.  Therefore, only hairs in this phase of growth will be targeted.  The length of each of these phases of growth are widely variable between individuals.  However, most hairs tend to go through a full growth cycle within about six months.
top of page
Before and After Photos
If you would like to submit your own Before and After photos to share with potential consumers, please send them to admin@youreviewit.com.
top of page
Cost
The cost of the Remington i-Light Pro (IPL6000) is about $199.99.  This prices includes a single replacement lamp cartridge good for 1500 additional pulses of light.  It also comes with a Two-Year Limited Warranty.