Note: The mjreg website has recently been moved to a page on the official magicjack.com website but the setup process is still the same. If you visit www.mjreg.com you will automatically be redirected to the new page for activation, install and setup.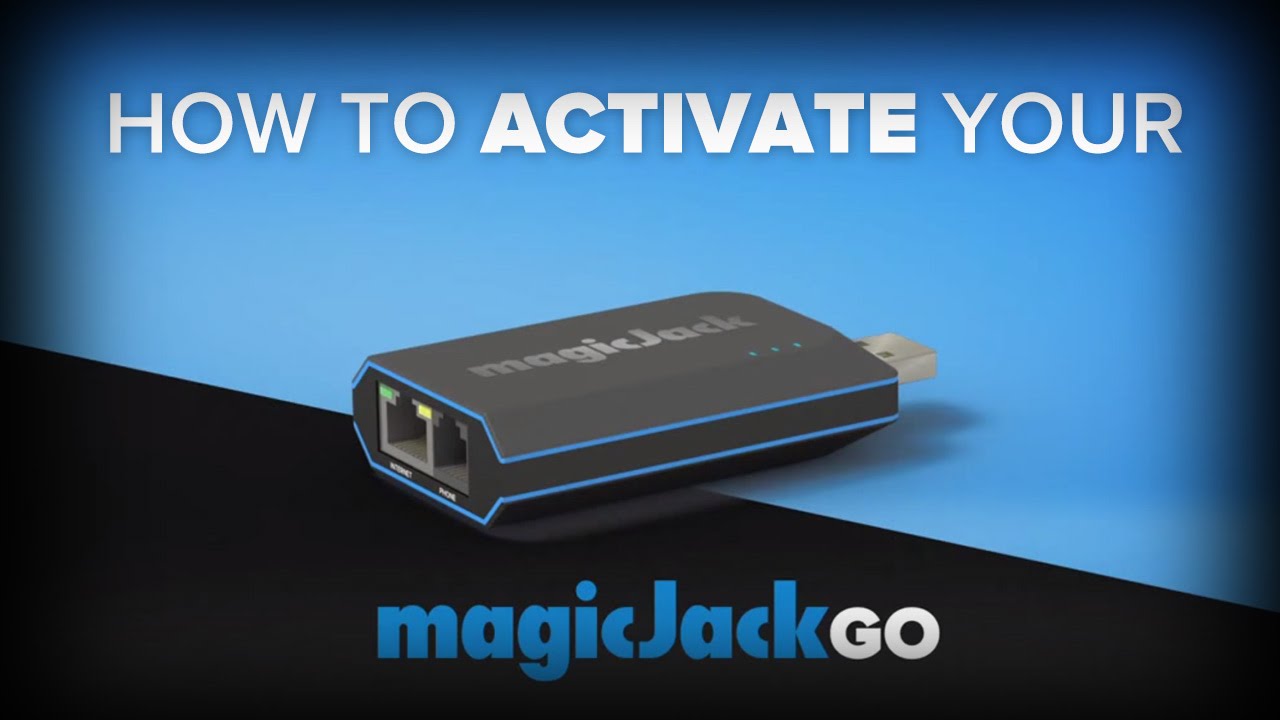 Step-by-Step Guide to www.MJReg.com magicJack
Activation
See below to get your magicJack device up and running in no time via the www.mjreg.com register website. We have included actual pictures of the process while registering our device via the official mjreg.com registry website. Our guide is more thorough and complete that any other site on the web, even more than the official MJREG website.
MagicJack Plus 2014 is the most recent device brought to us from VocalTec LTD. among their series of innovative VoIP devices that are leading the VoIP industry in cost. It maintains the best features from it's previous version, magicJack Plus, released in 2010-2011, but it has stepped up it's game with an easier activation process and many new features.
The Upgraded Device
The magicJack plus 2014 is slightly bigger and heavier that the previous magicJack plus. This is because of a second USB port added and a brand new SDIO "WiFi" labeled slot. Other than that the device is the same externally as the previous one — with Ethernet ports and a power slot to use with the power adapter. It comes packaged with the power adapter, Ethernet cable and a USB extension cord.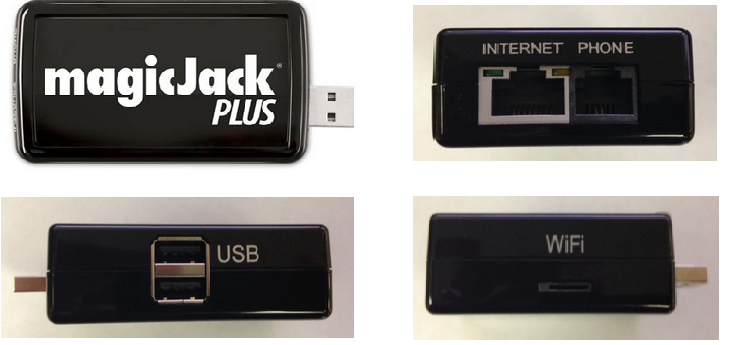 The new MagicJack Plus 2014 with its new ports
Help With Your Installation
The magicJack Plus 2014 comes with a manual for installation help as well as independent video guides from YouTube. Both options work well with clear and precise directions to follow.
www.mymj.com Registration &

 Installation Steps

The installation and activation steps for the magicJack Plus 2014 definitely delivered on it's promise of not needing a computer for use. However, you still need a computer to officially register it. That simply isn't possible without going online and entering your personal information. There's just not way around it. You can however activate and begin using the device before you ever register it and aren't actually ever required to register it.
MagicJack Plus 2014 installation WITH your computer or tablet
Connect the device to your computer using its USB port
Connect any home telephone to other end of the MagicJack Plus 2014 using the Ethernet cable
If using a windows computer (PC or tablet), the MagicJack Plus software will load by itself, automatically
For a MAC or any other iOS device (iPhone, iPad), you will have to double click the magicJack icon that should appear on our desktop to begin installation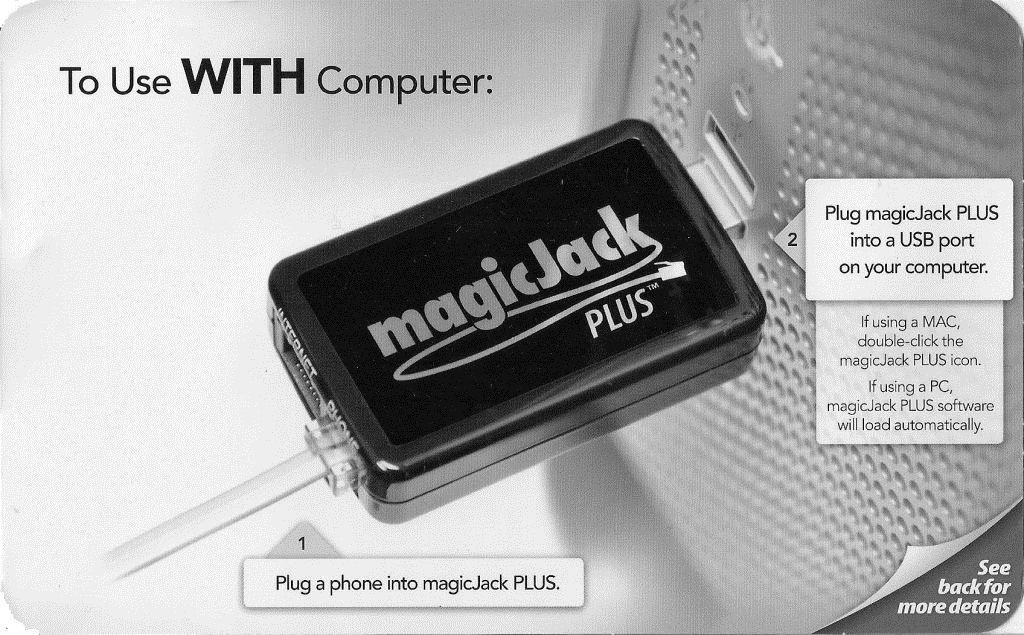 MagicJack Plus 2014 set up is a breeze with a computer 
If you're a previous user you can go through the express installation steps provided on screen but if you are a new user you will need to click the blue button labeled "Click Here Now" on the left side of the installation software window (see image 3) and continue following the steps to register including entering your personal information. During this process this is where you will be able to select a phone number.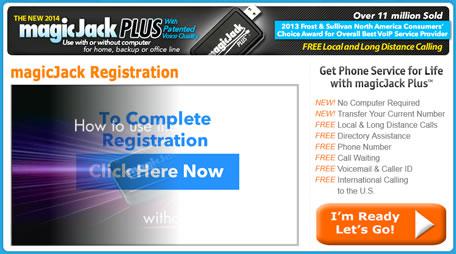 www.MJREG.com registration interface
The great thing about the magicJack Plus 2014 is you can also download and use the magicJack App (magicApp) on your mobile/tablet device for FREE. Get it from the Apple app-store or the Android play-store. Once you have downloaded it launch the app and select the relevant options for you (see Image 4) and you're ready to make free phone calls right away from your cell phone.
Issues With Computer Installation
The main problem with the method listed above is that it is the old fashion way to register and use the device as was the case with the first magicJack device. With this installation method you are required to keep your computer on 24/7 to make or receive any and all calls. This of course can be an inconvenience and reduce the quality of your experience. If you are on a long phone call the computer could go into sleep or hibernation mode and cause your call to cut out. It is also a waste of power to have your computer on all the time. You can also run into problems if there are any issues with your computer as it adds another layer of complexity to the process.
The new 2014 magicJack Plus does however offer an option of being able to use the device without a computer at all. Despite this if you do buy a device you will have to at least get on a computer once in order to register (if you are a new user) or transfer your service (if you are an existing user). This is where the www.mjreg.com register website comes in and the instructions to do this listed below.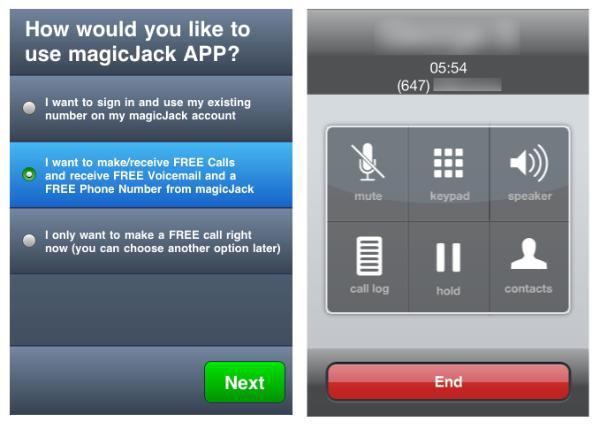 magicJack's magicApp Installation
MagicJack Plus 2014 installation and use WITHOUT your computer or tablet
Connect your device to the power adapter via one of the USB ports
Connect the device to your router or modem using the included Ethernet cable by plugging the cable into both the device and the modem
Connect your home telephone your magicJack device with the RJ connector cable
Plug the MJ+ 2014 power adapter into an outlet and you should be ready to begin making calls
Go to your computer and visit the MJREG.com website on any computer, smartphone or tablet. Here you can transfer your old service or upgrade an old account by adding the MJ+ 2014 device to your current line after logging in to your www.my.magicJack.com account. (You can also register your device to a new account if you are a new user or if you want to keep your old account as a separate phone line)
During the registration process at www.MJREG.com an activation code will be sent to your email address which will be needed in order to complete the MJ Registration process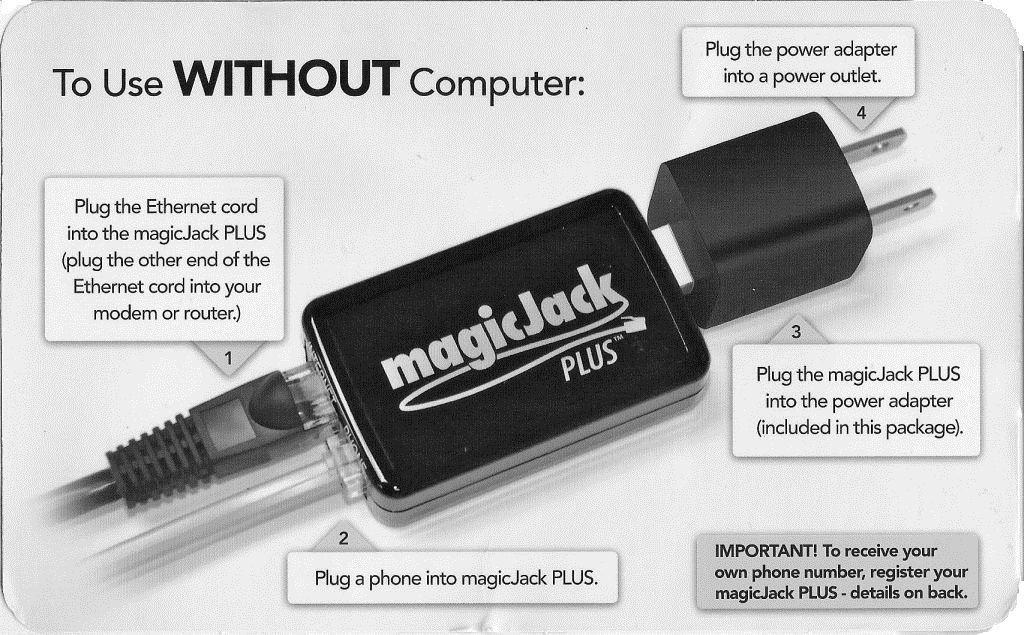 MagicJack Plus 2014 setup is still simple without a computer 
Generally the procedure to setup, activate, install and register is very straightforward but there are several things you must remember:
When going through the registration process your computer, smartphone or table that you are using to register with must be on the same Internet network as the magicJack Plus 2014 device.
An often found complaint involves Error 3002, this is related to multiple devices having permission to connect to the modem. Before getting a magicJack you should call your ISP and check to make sure that your modem can and is set to allow more than one device to access the Internet through it. You can also look into not bothering with the modem if you have a separate router with open Ethernet ports.
One major thing to take note of is that if you have more than one magicJack device and decide to move to a new one with an upgrade or transfer of your current subscription plan your old device will be deactivated and you will lose any left over subscription time on the old device. You can of course create a new account and keep the old device separate.
The software doesn't appear to work great with Windows 8 or 8.1 and online support isn't all that great either. Drivers have been developed by independent people and can be found by doing a google search if you need one.
In general, the new magicJack Plus 2014 is much better and much more flexible as far as installation and activation goes. The MJREG website is great for users that want to register without using the device with a computer or be required to install it's software on their computer.